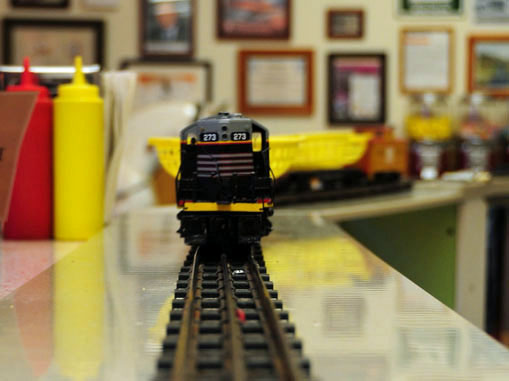 There is just something about trains that makes them fascinating to people no matter their age. Maybe it's the reminiscence of the height of travel in days gone by, or perhaps it's the possibility of adventure waiting at every stop. Or maybe it's a less lofty appeal like that they make lots of cool noises and can flatten a penny. For me, it is just a reminder of a simpler time, when kids played with toys powered by their imagination and people weren't always in a hurry to get from here to there.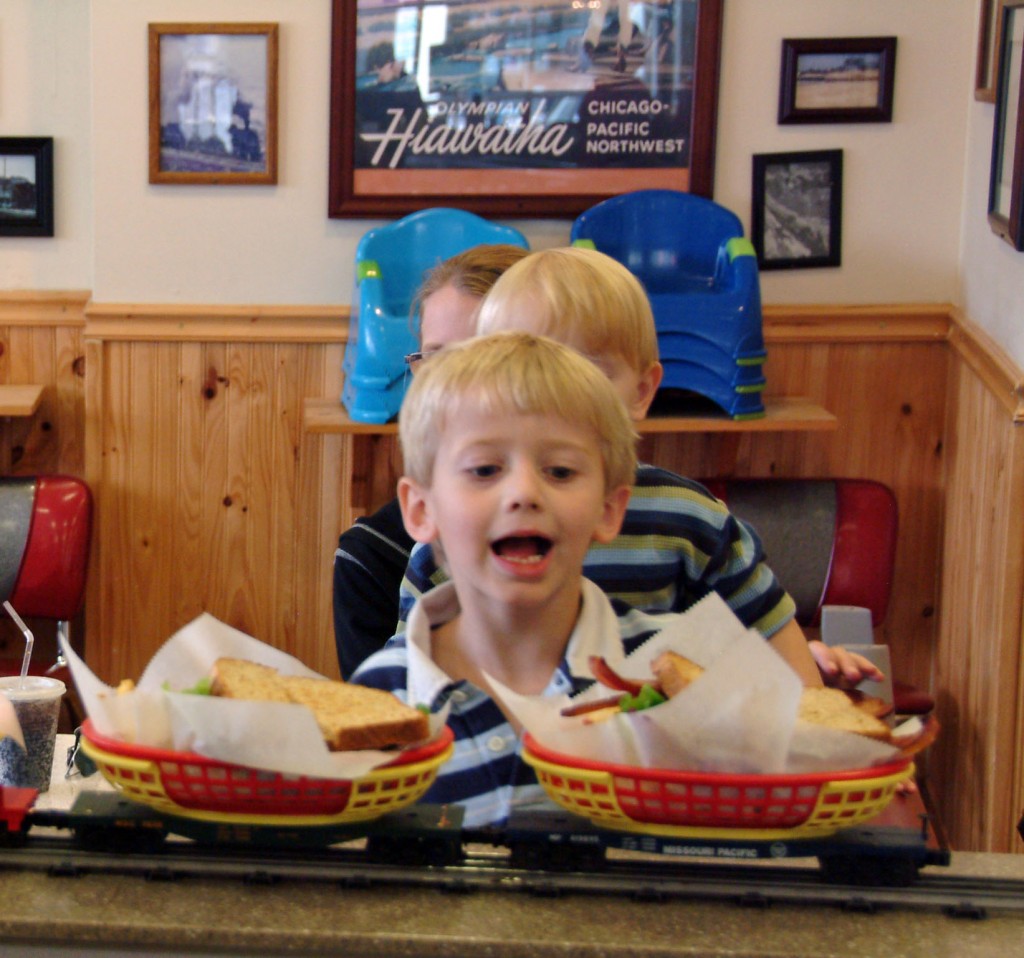 If you take a yearning for a simpler time, roll it up with a love of trains and sprinkle in a bit of old fashioned comfort food, you have a restaurant that is more than just a place to eat. 2 Toots Train Whistle Grill has the look and feel of a 50's lunch counter, complete with be-boppin tunes and meals delivered in red and yellow plastic baskets. But instead of a waitress in a pinafore and paper hat carrying your order to your table, it arrives on an authentic Lionel electric toy train!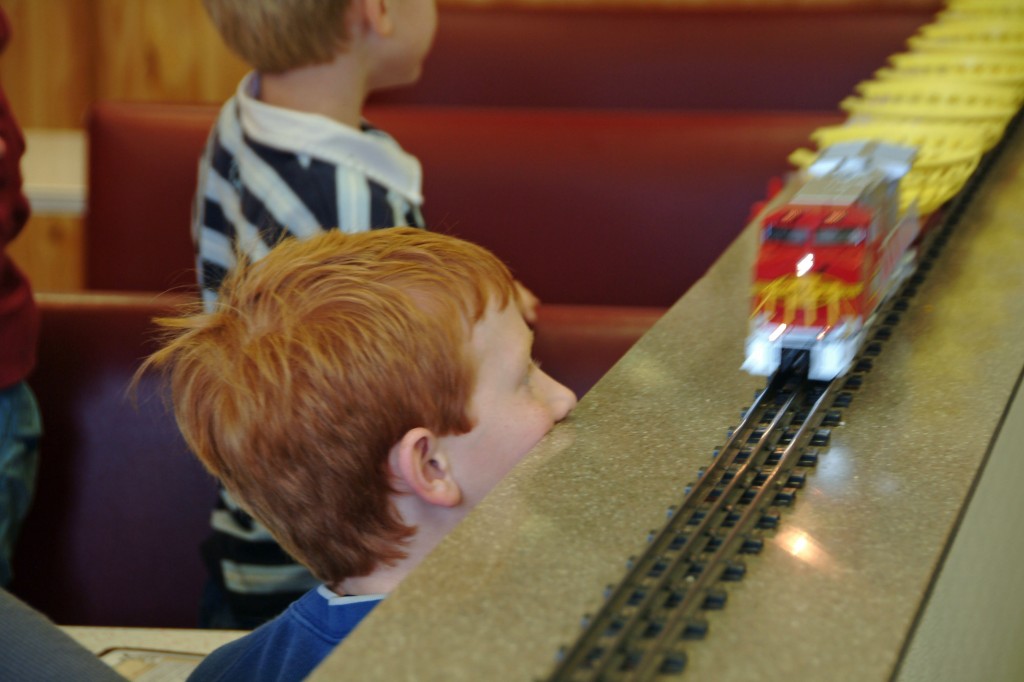 2 Toots has really tried to think of the entire family in hopes of creating a place where all generations can come together and have a great time. Of course, the kids will be thrilled with the food bearing trains that whiz through the restaurant, but they will also enjoy the kid friendly menu of hot dogs and hamburgers. Grownups don't have to sacrifice their taste buds for the kids, though. The fare, from sandwiches to salads, is delicious and happily reminiscent of a breezy summer day. Just be sure to save room for a hand dipped milkshake or root beer float! There are tons of kid approved treats too, but my kids always pick the cupcakes with the train whistles as a souvenir.
2 Toots has two locations in Chicagoland-Glen Ellyn and Bartlett and with both restaurants located right on the Metra route, you can watch for the big boy trains to zoom by as you wait for the little Lionel to deliver your meal. I can safely say that I have never had a happier experience in a restaurant than at 2 Toots. It's the sounds of the jukebox and the train whistle and the laughter. It's the smell of grilling hot dogs and sweet milkshakes. But it's the sight of grandparents and children and parents and even teenagers enjoying one another that is the most memorable. Each one just soaking in the simplistic happiness and excitedly waiting for the next train that could be just for them.
~This post is a part of Friday Daydreamin at R We There Yet Mom and Photo Friday at Delicious Baby.~