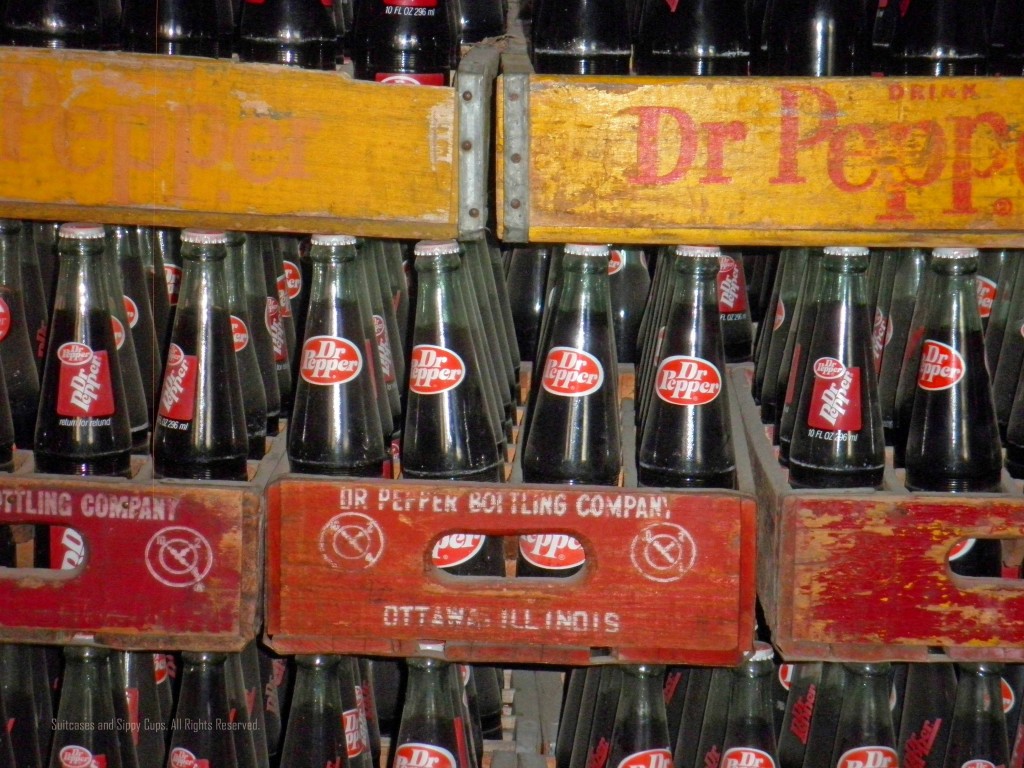 Dear Bretheren. We are gathered here to mourn the passing of a true Texan, who rose from the obscurity of a tiny Texas town to national recognition and admiration. Your sweetness will not be forgotten and while we can no longer enjoy your company on this earth, you will forever live in our memory and our tastebuds. We will miss you, Dublin Dr Pepper.
While I can hear the hearty amens from my fellow Texans, I am sure the rest of you (especially those of you north of the Mason-Dixson) are wondering what I am talking about. Unlike my recent attempt to claim the invention of bubble gum for the great state of Texas, Dr Pepper is a true Texas original.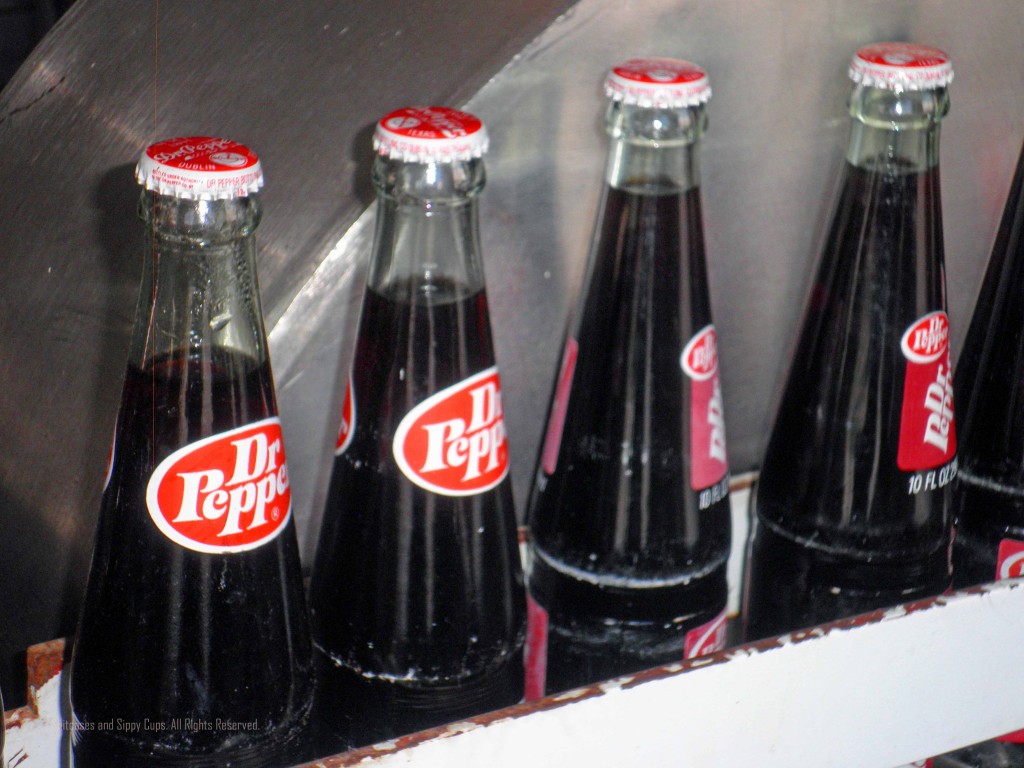 In 1885, Texas was a wild and free land with little towns dotted across the state the likes of which can only be imagined in the movies. Tiny Waco, Texas, known as "Six Shooter Junction" was one of these towns, and the Old Corner Drugstore was the popular meeting place in town. An employee at the drug store, pharmacist Charles Alderson, noticed that customers loved the mingling of the fruity and spicy smells coming from the soda fountain, so he set about experimenting with a way to combine all 23 flavors. The result was a fizzy drink that customers loved that was eventually named Dr Pepper, and was the first soda pop brand in the United States. Coca-Cola followed in the footsteps of Dr Pepper the following year and Pepsi was three years behind that.
Want to learn more about the History of Dr Pepper in Waco? Check out R We There yet Mom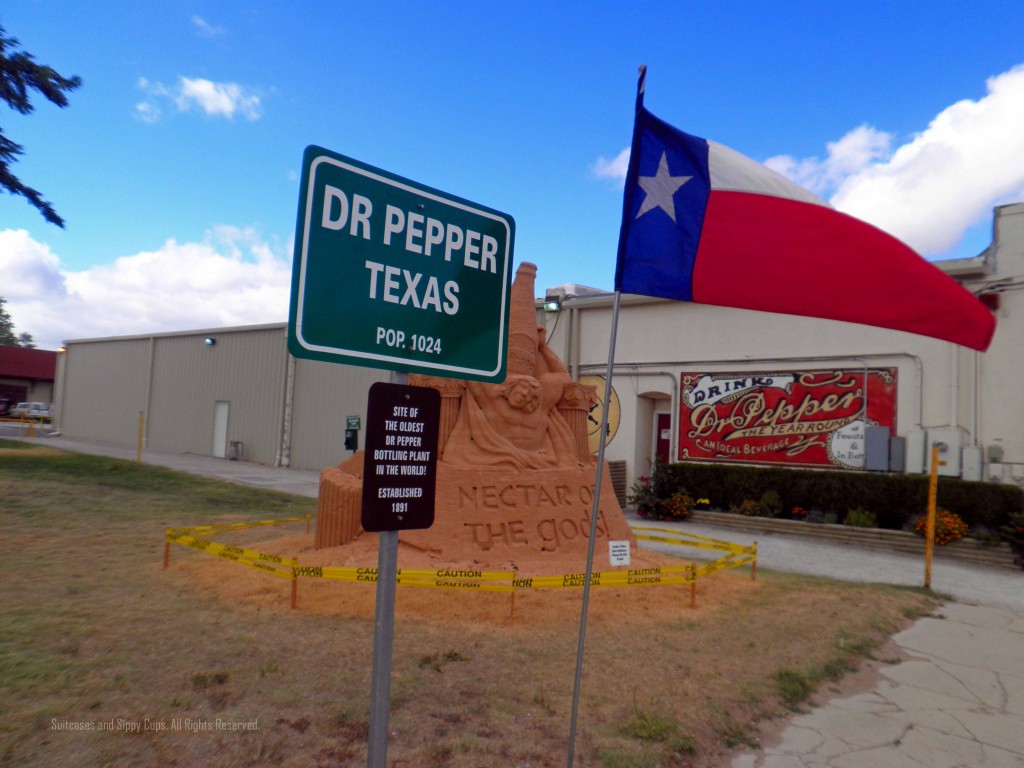 But, our tragic story of youth cut down before its time takes us to a small town a little further west. In 1891, a Texas businessman tasted Dr Pepper during a visit to Waco and knew he wanted to sell it in his bottling plant in Dublin. This is where the Dr Pepper story diverges. Artesian Bottling Company (which eventually became Dr Pepper Bottling Company) introduced Dr Pepper to the world at the 1904 World Fair Exposition in St. Louis. Using marketing savvy, the company launched Dr Pepper to national popularity as one of the top three soda brands.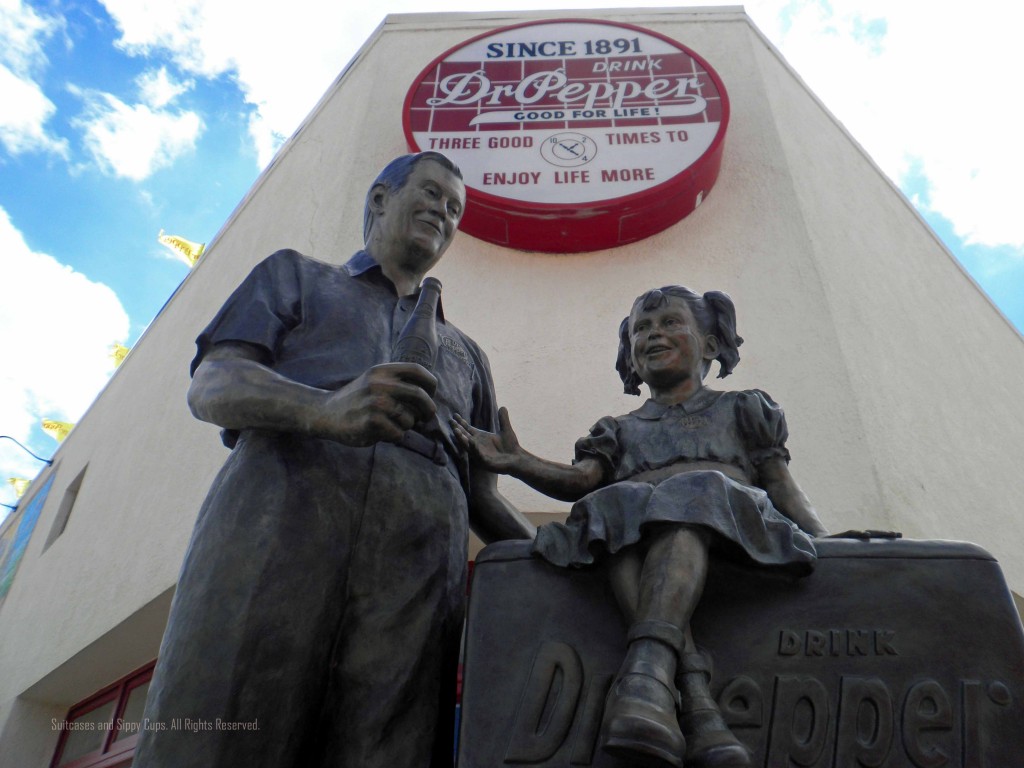 Meanwhile, the Dublin Dr Pepper took the road less traveled. Their unconventional marketing, based on gut instinct, was instrumental in differentiating Dublin Dr Pepper from the rest of the pack. When corn syrup sweetener became more bottom line friendly, Dublin decided to 'dance with them who brung ya' and stick with the more expensive pure cane sugar. Fans from all over the world flocked to Dublin to get that distinctive pure sugar taste in the vintage bottles and Dublin Dr Peppers flourished for 120 years.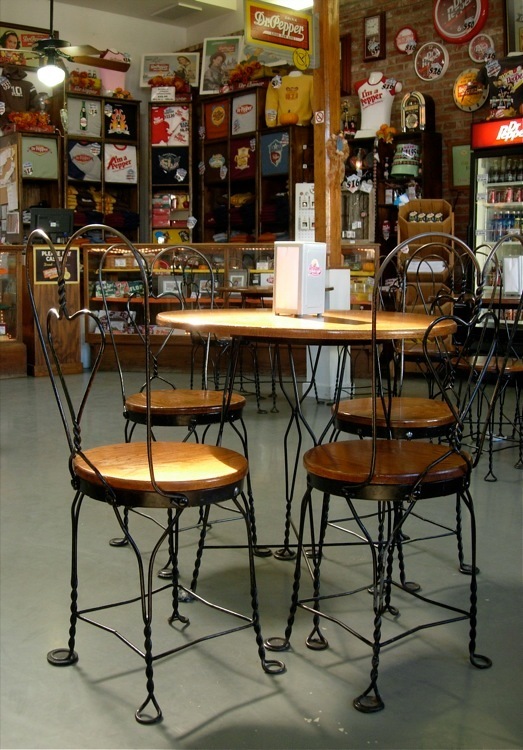 We took a detour on a camping trip recently to try out Dublin Dr Pepper. After living in a 60 mile radius of the plant for my entire life, it seemed well over due. The tour began in Old Doc's Soda Shop, the perfect setting to get us into the old time Dr Pepper frame mind. As we stepped inside the factory, the tour guide offered us each a cold Dublin Dr Pepper and showed us where we could pop the top so we could enjoy it during our tour. The tour took us through the inner workings of the factory, which was really just one big room and a storehouse-definitely nothing fancy, but it had been getting the job done for 120 years.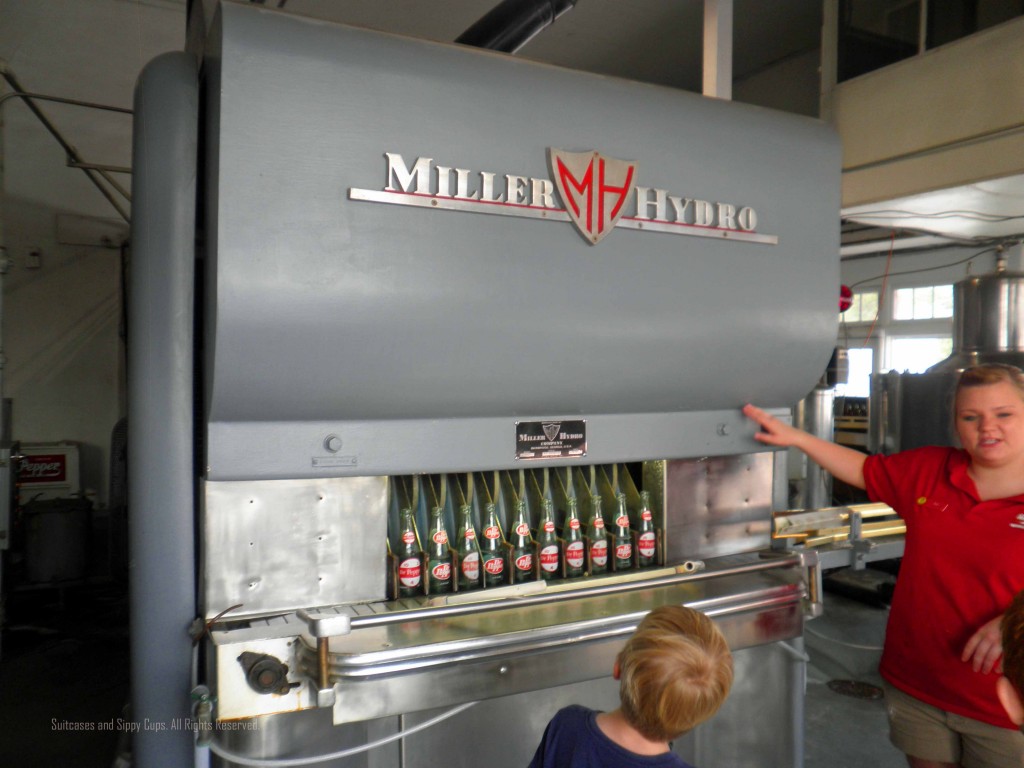 Once on the line, we were introduced to the giant bottle washing and sterilizing machinery, after which the bottles are checked for cracks or chips. Then, each bottle is filled with syrup with the 23 special flavors, a slow shot of carbonation is added to the syrup, and the bottles are capped with 100 pounds of pressure. Interestingly enough, the syrup and carbonation do not mix automatically, so each bottle must be turned for mixing. The same machine that has been mixing bottles since 1920 twirls each bottle with three complete revolutions for proper mixing. The mixed bottles then move on to packaging and head off to be enjoyed.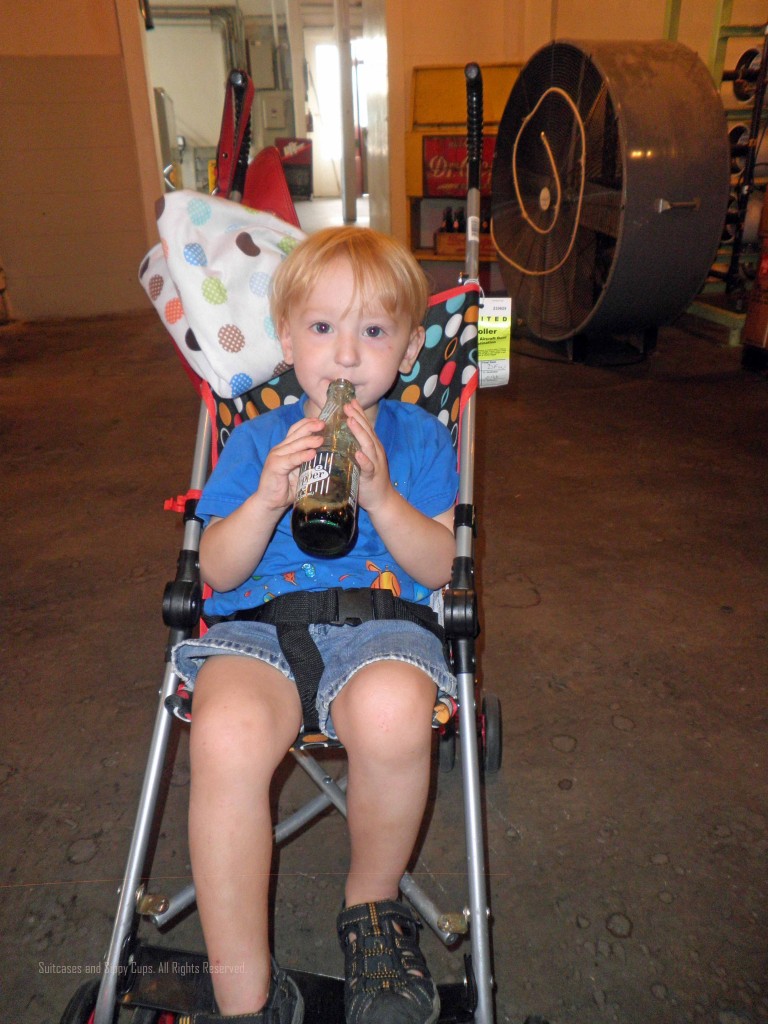 After our tour, we enjoyed some treats from Doc's and each grabbed one more sugar sweetened Dr Pepper for the road. Of course, at the time, we had no idea that the days of Dublin Dr Pepper were numbered, or we might have savored the moment a little longer. As goofy as it might sound, I feel like we were incredibly lucky to get to visit before it was all over. Living so close, I just took for granted that there would always be a chance someday to visit, and we almost missed it. Someday nearly got the better of us and could have robbed us of the chance to see something that was a part of our history. It was a good reminder to not let moments and opportunities slip away while we hedge our bets on another day. Seize the day and the Dr Pepper!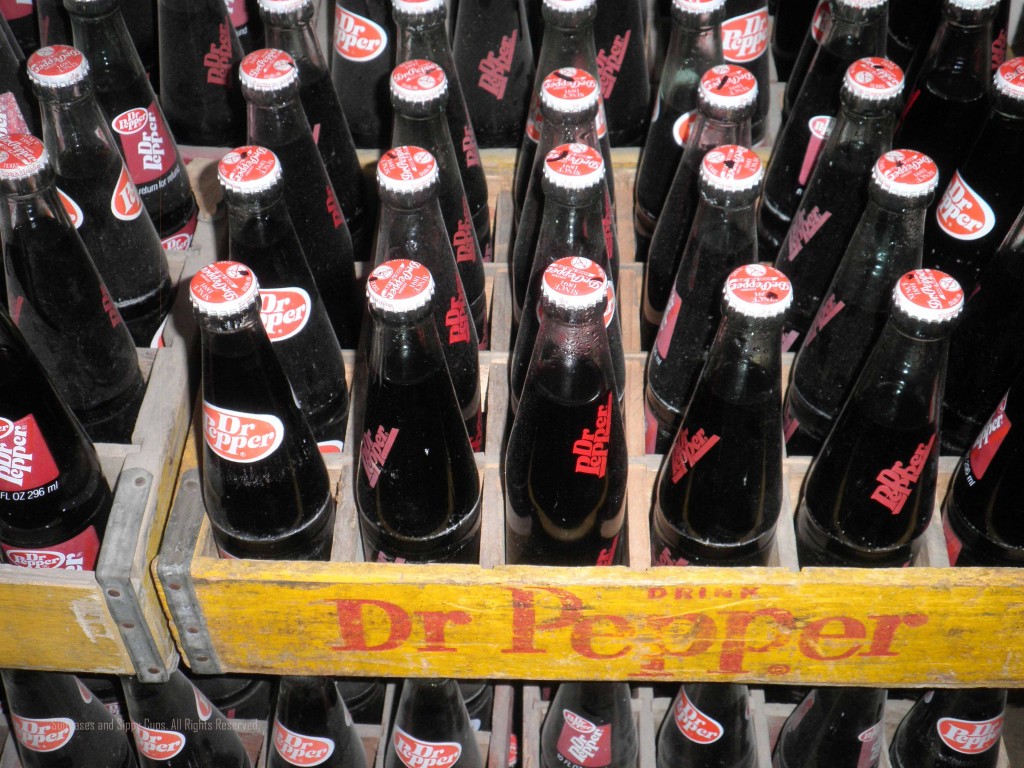 And let me just add, on an entirely less poignant note, if I had just bought me a case of those Dr. Peppers when I was there last month, I would be funding my kids' college funds right now. Regrets!