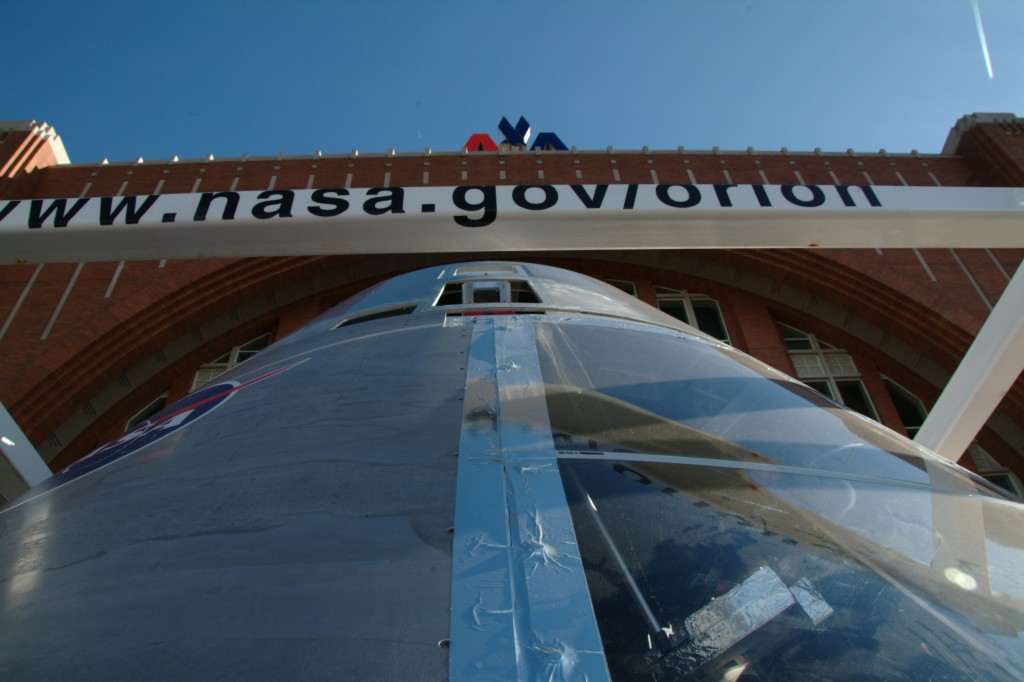 It was the end of an era, and as far as finales go, it felt very personal. July 21, 2011 marked the last Space Shuttle launch, the culmination of a program that was an icon of my childhood. Classrooms full of eager children watched with starry eyes as the first Space Shuttle launched in 1981, taking with it the otherworldly possibilities of an entire generation. The same school children watched live, this time with teary eyes, as the Space Shuttle Challenger exploded upon launch in 1986. We couldn't help but feel attached to the spacecraft. Like the Apollo program for our parents, the Space Shuttle program was our space vehicle, representing hope for the future with every launch.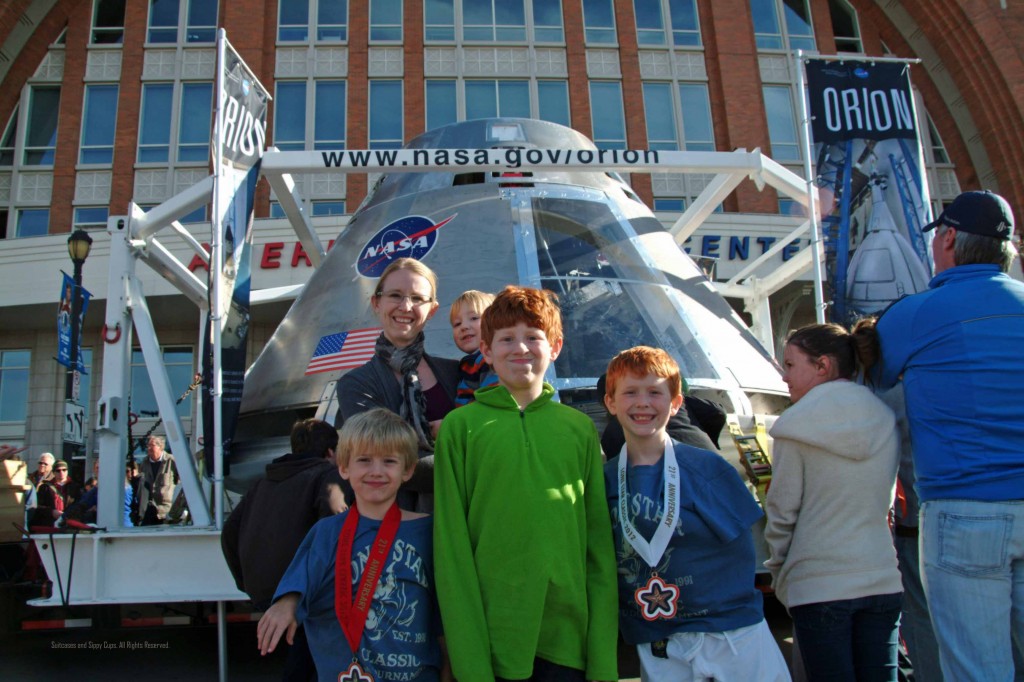 The final launch last year had many speculating that the end of the space program at large was near and that travel to the final frontier was halted indefinitely. But NASA had other plans, and soon a new spacecraft worthy of the next generation was created. Orion, a multipurpose manned craft, is capable of shuttling four astronauts to the moon, the ISS, and beyond. Orion hopes to go farther, though, and its ultimate goal is to land on Mars.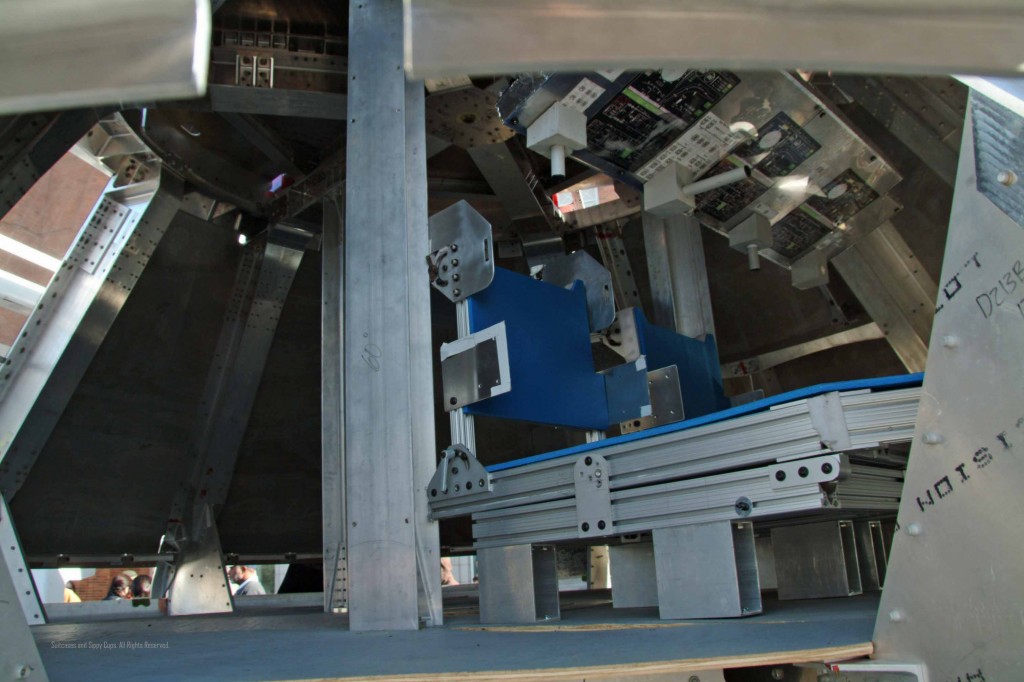 The test version of Orion is making its way from Las Cruces, New Mexico to the Kennedy Space Center in Florida. Along the way it is making a goodwill stop in three US cities, including Dallas, where we visited the craft today. Along with the impressive craft, rocket scientists and astronauts were on hand to answer questions and demonstrate the abilities of Orion. The highlight of the visit was adding our names in permanent marker to the outside panel, making our mark and claiming our own little piece of space travel history.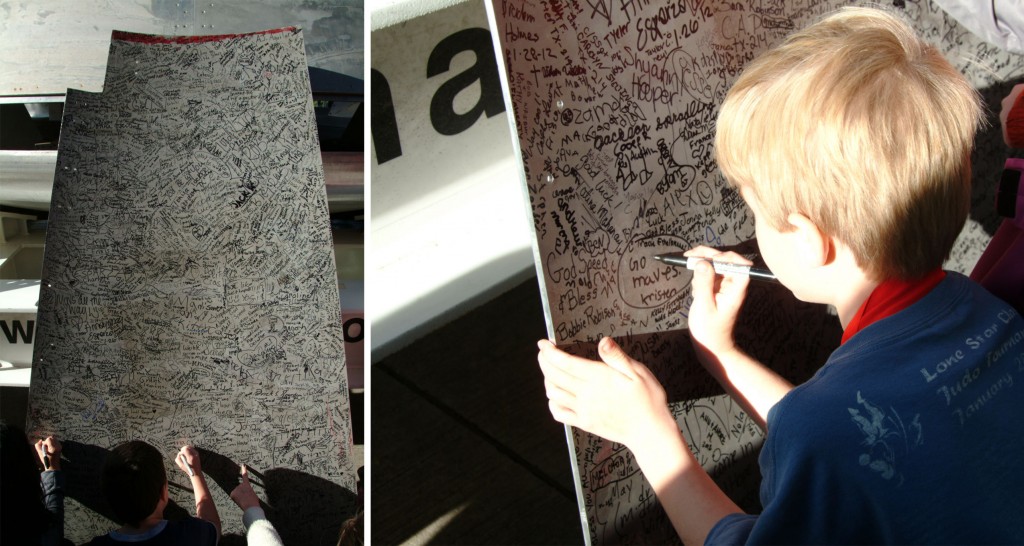 The excitement felt by everyone surrounding the Orion created quite a buzz, but it was the young children that got the most out the vehicle. As if by instinct, and without pausing for introductions, children scrambled onto the side of the shiny metal craft, peering inside and chattering happily with a feeling of familiarity and even ownership. They knew that this was their space vehicle. Who knows but that one of those silly, gangly monkeys will one day be the first person on Mars, and that their dream was sparked in a parking lot on a sunny, winter day in Dallas, TX.

Orion will be in Dallas at the American Airlines center Sunday January 29 from 3:30-8:30. It will then be on display in Huntsville, Alabama on February 1-2. Don't miss your chance to be a part of space travel history!