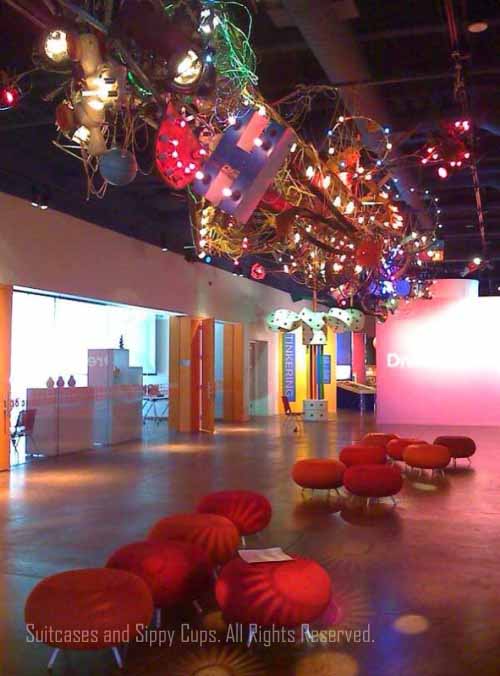 Broken bicycles, old busted chains
Rusted handle bars, out in the rain.
Somebody must have an orphanage for
All these things that nobody wants anymore…
~Tom Waits~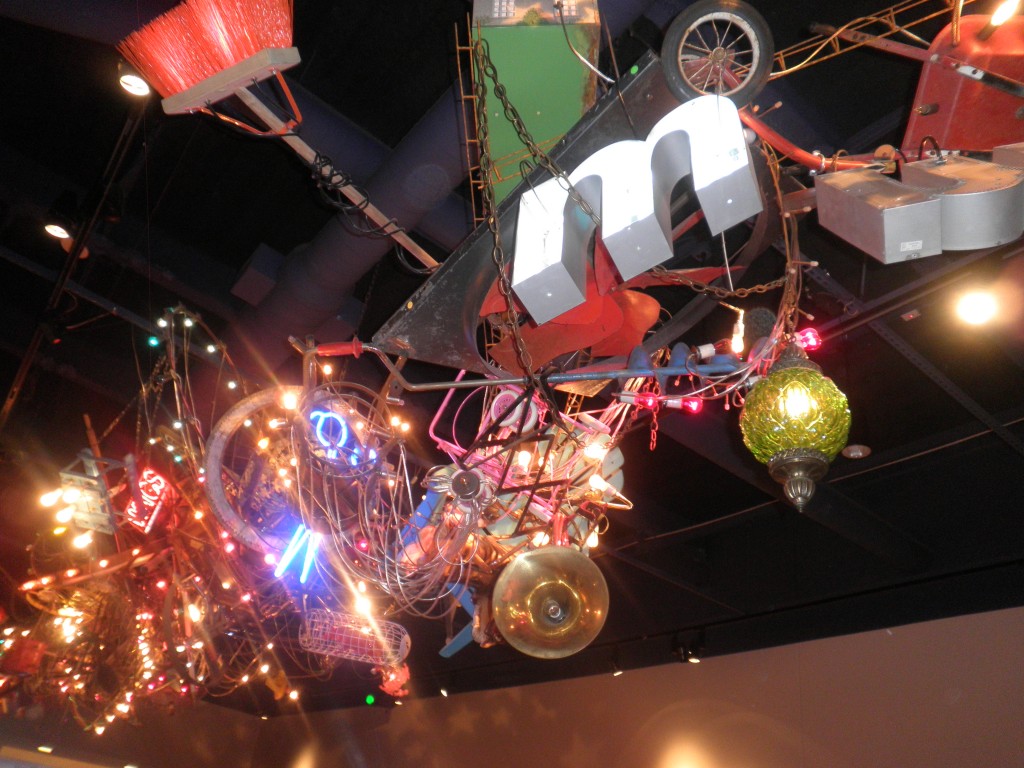 Think for a minute about what you would do if you had unlimited resources to create a space for children to explore and learn. If it were up to me, I would design a space exactly like Innovation Studios at the Fort Worth Museum of Science and History. Five glass walled studios- each with a name like 'Doodler', 'Designer' 'Inventor,' 'Explorer' and 'Imaginer'-are thoughtfully stocked with supplies that inspire kids to create and learn without boundaries. The materials in each studio are changed regularly, so you can expect a new experience every time you visit the museum.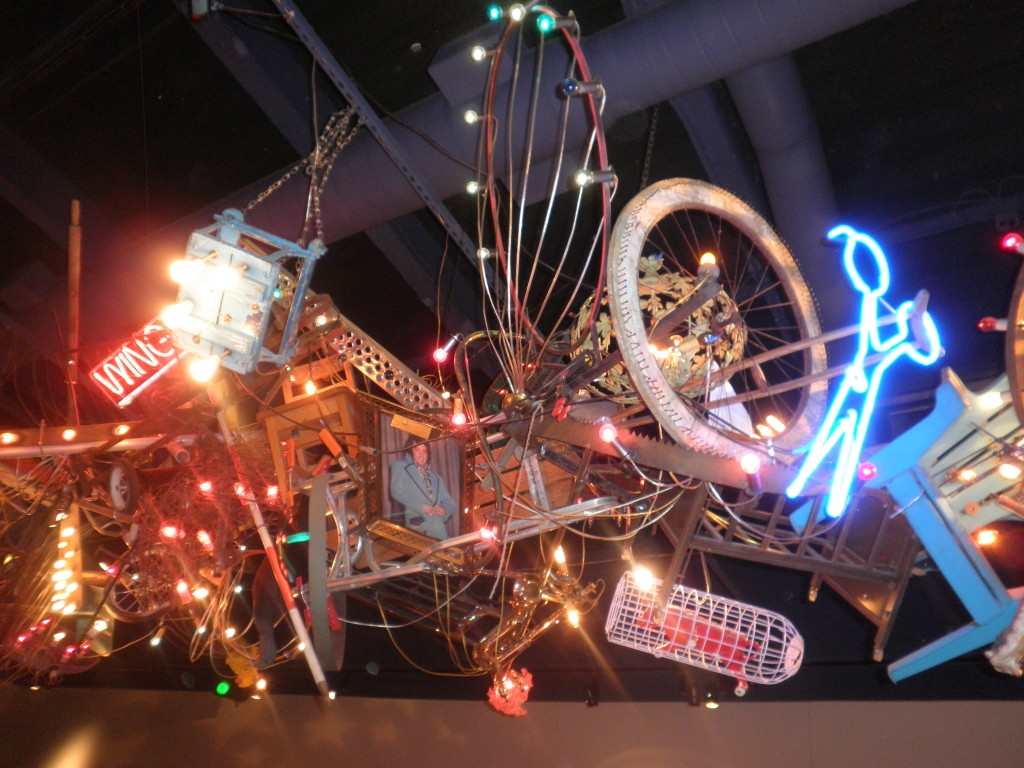 At the heart of this distinctive space is Dreamtime, an art installation by Warren Muller, that sends a statement about the purpose of the space. As the ultimate nod to "one man's trash is another's treasure," Muller repurposes items that most people would discard as wasted junk and transforms them into a feast for the imagination. DreamTime incorporates clear and multi-colored light bulbs, fiberoptics that slowly change color, and neon with rusted tricycles, pictures of Elvis, broken chandeliers, and all other manners of junkyard trash. The massive sculpture is over half a ton and fourty feet long, creating a boundless energy at the center of the Studios.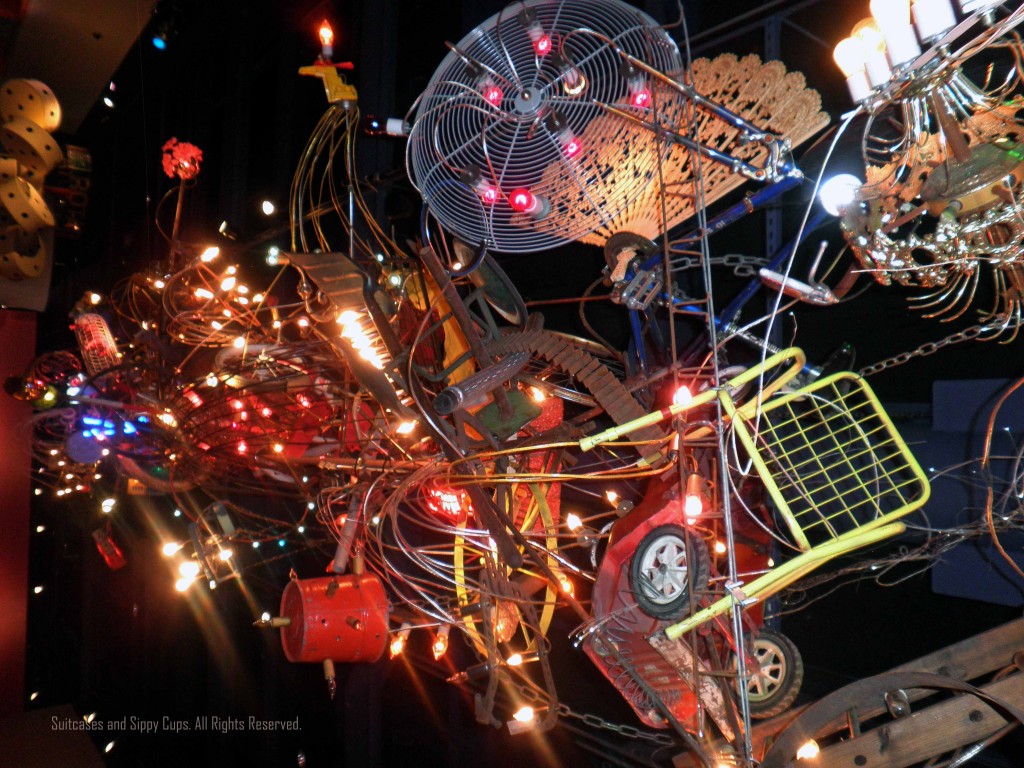 As you gaze at the sculpture, you can't help but notice the relics of childhood memories that had been written off as useless, but with proper imagination, the hidden potential is released and a new life is reborn. It is the perfect inspiration for a space that hopes to encourage children to reconsider the ordinary and discovery something extraordinary.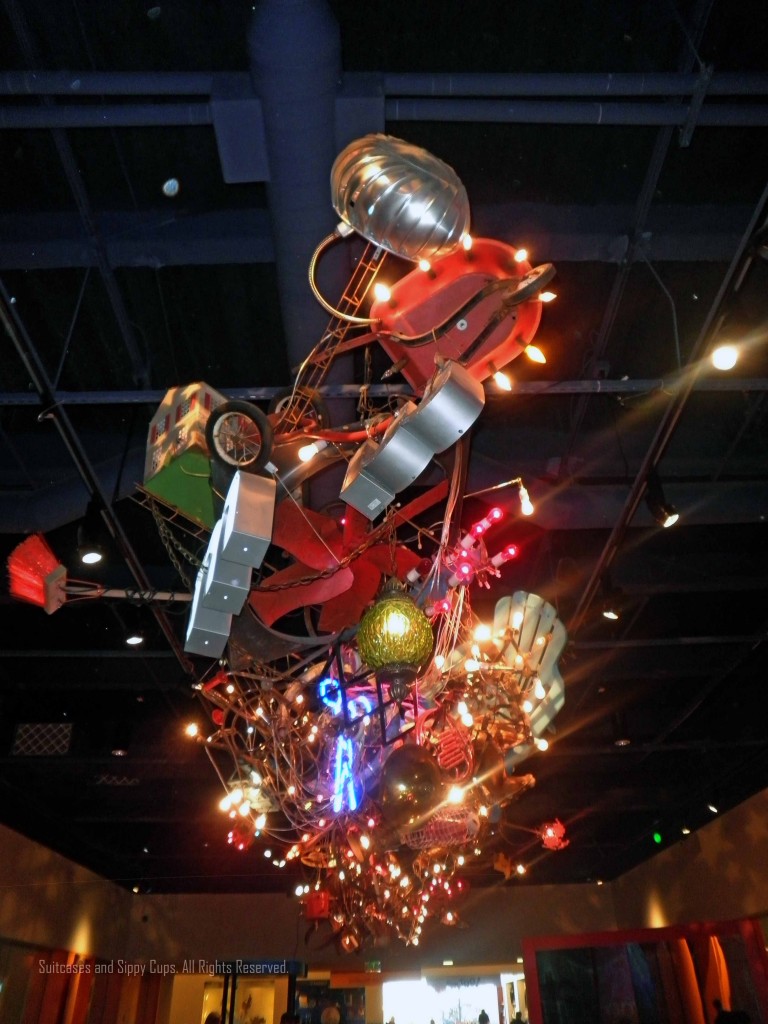 ~This post is a part of Photo Friday at Delicious Baby and Friday Daydreamin at R We There Yet Mom~