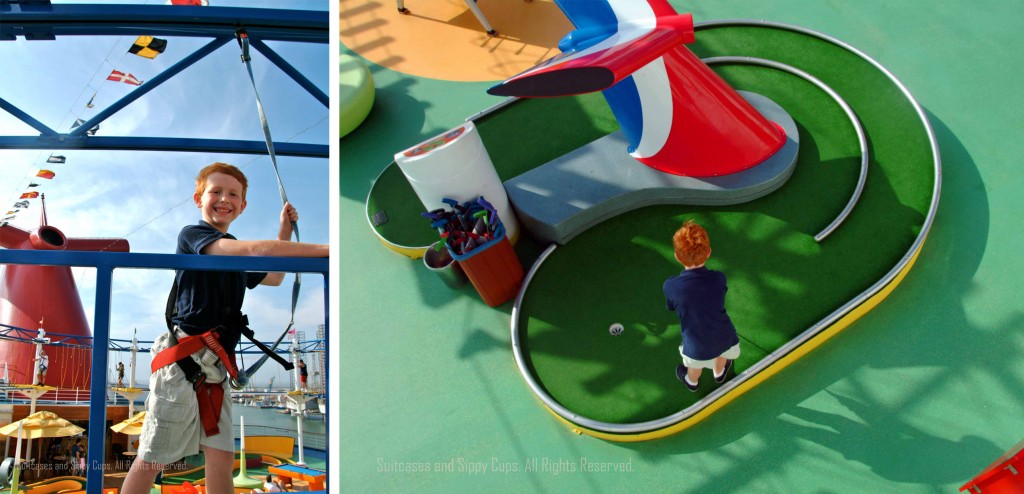 Our family favorite aboard the Carnival Magic was the ultra kid-friendly Sports Square. The kids loved it because there was plenty to do to keep them busy, with a variety of activities to make everyone happy.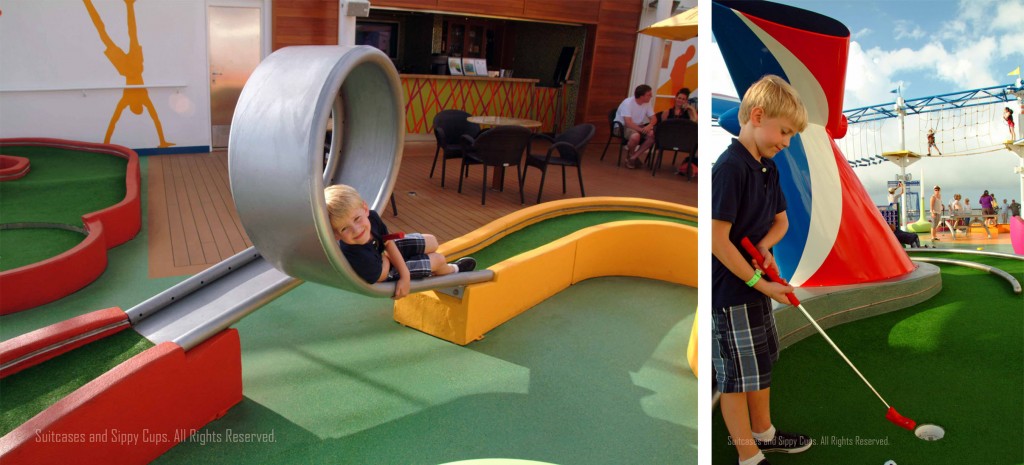 Mini Golf at sea is awesome because the par is unlimited and if you hit the ball over the rail into the water you win by default.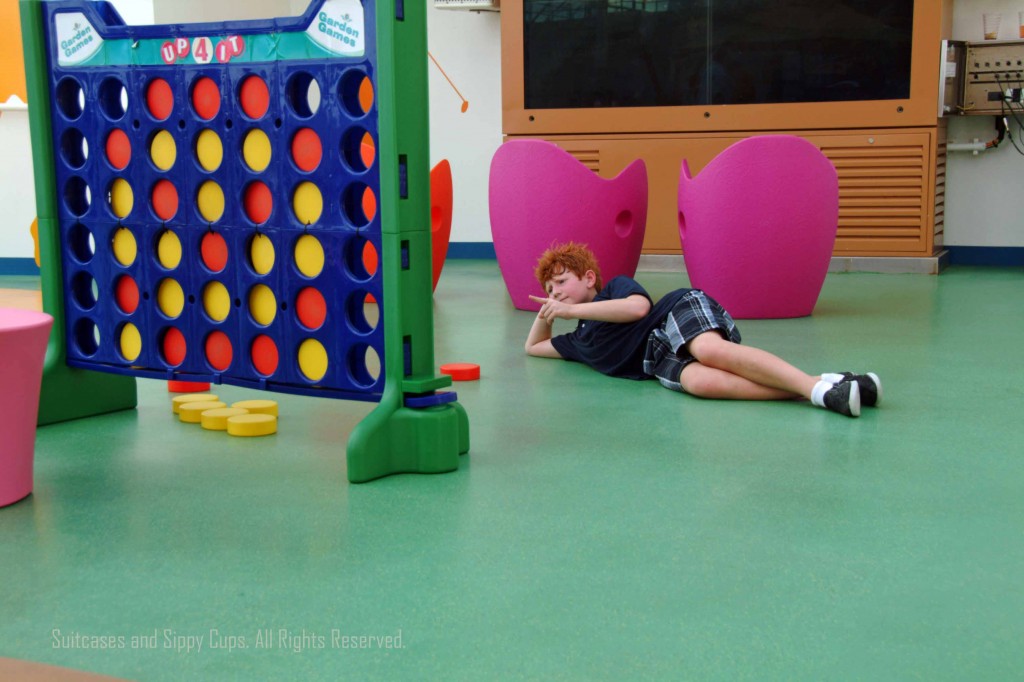 What's not to love about checkers the size of your head or chess pieces you can actually ride across the board?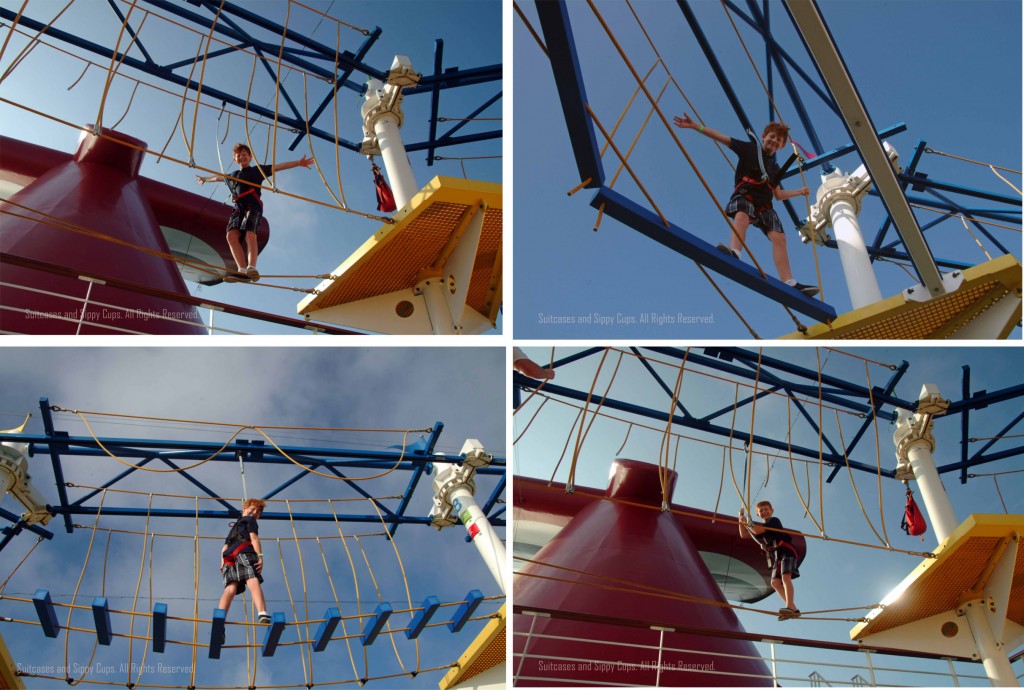 The ultimate favorite was the Sky Course-the first ropes course at sea. At first they all tentatively teetered around the course, but the end of the week they were zipping across the ropes and posing for style points.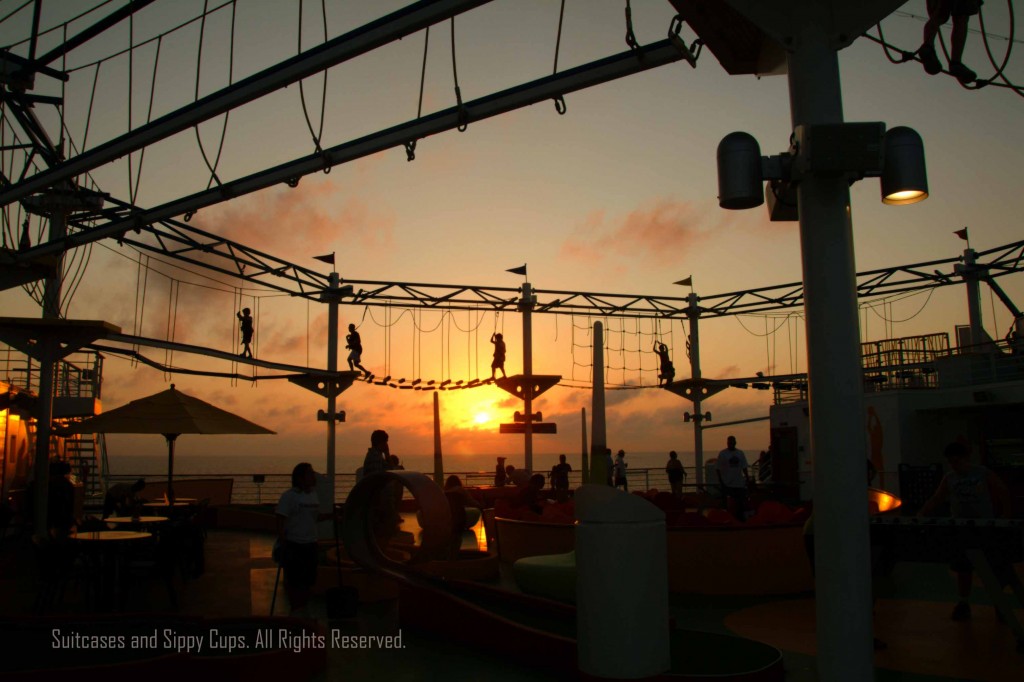 My favorite part about the Sports Square was that all the kids were happily occupied in a space that was compact enough that I could keep one eye on them and one eye on the ocean views and the breathtaking sunsets.
~Carnival Cruises hosted our family aboard their inaugural cruise aboard the Magic. They did not require that I express any particular viewpoint and all opinions are my own.~
This post is a part of Photo Friday at Delicious Baby and Friday Daydreaming at R We There Yet Mom