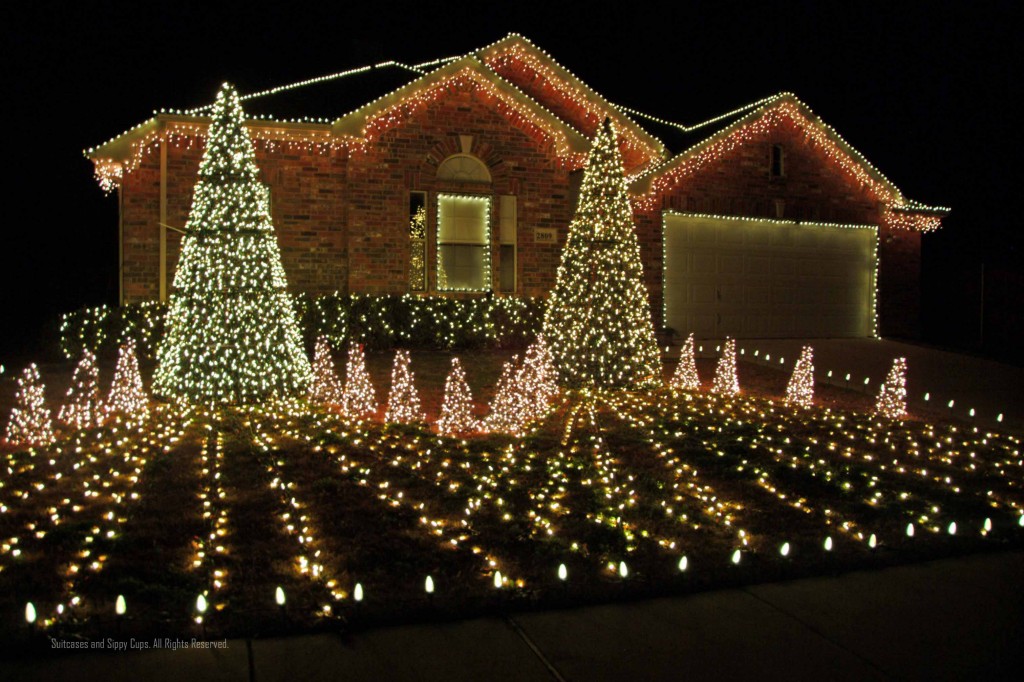 Christmas Pizza. Secret Santa Scramble. Jesse Tree. These terms are probably meaningless to you, but they are the most meaningful part of the holidays for me. These are our family traditions. While so much of the busyness of the season seems to involve separating families as we run from here to there, traditions are the things that bring us together. Traditions are what make family memories. Even more, they are a thread from the past to the future, as grownups pass on childhood traditions to their children and those children hopefully keep those traditions alive with their families to be.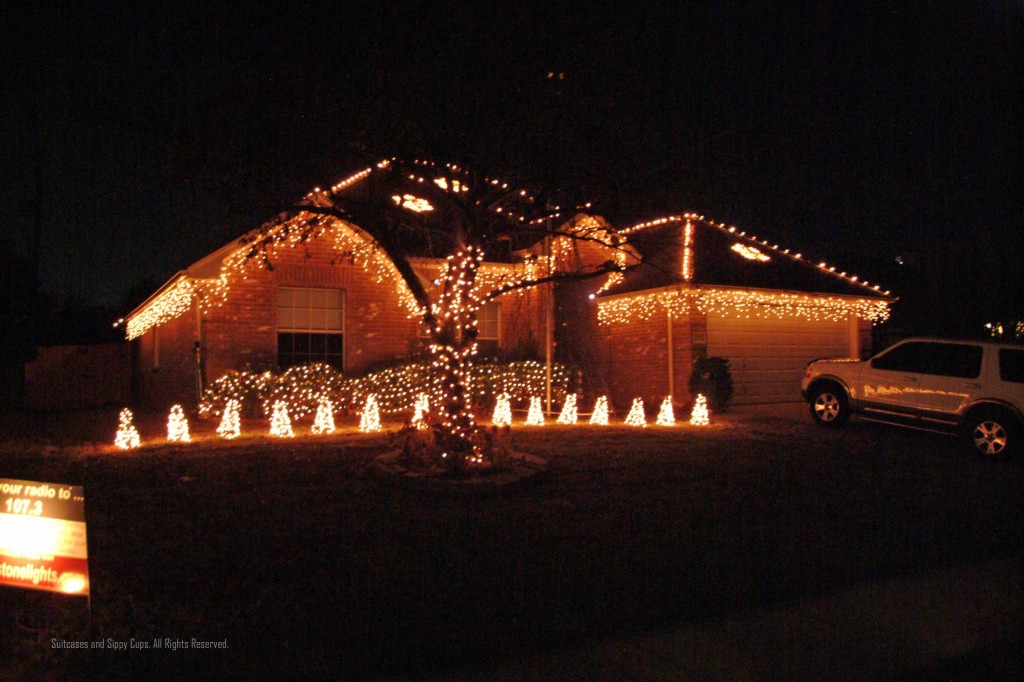 Like most families, we enjoy the tradition of piling in the car to drive around town to look at Christmas lights. We are fortunate to have two nearby displays that go all out with dancing lights choreographed to simulcast Christmas tunes. Each year, these two displays take the light display (and the electric bill) to the next level, adding more lights, more features, and more Christmasy magic.


Maybe this need to up the ante has just rubbed off on us, as each year we have added more to this annual tradition. Oh, at first it was just an impromptu Christmas drive. Then, we felt the need to add some refreshments, so cookies and cocoa were added to the equation.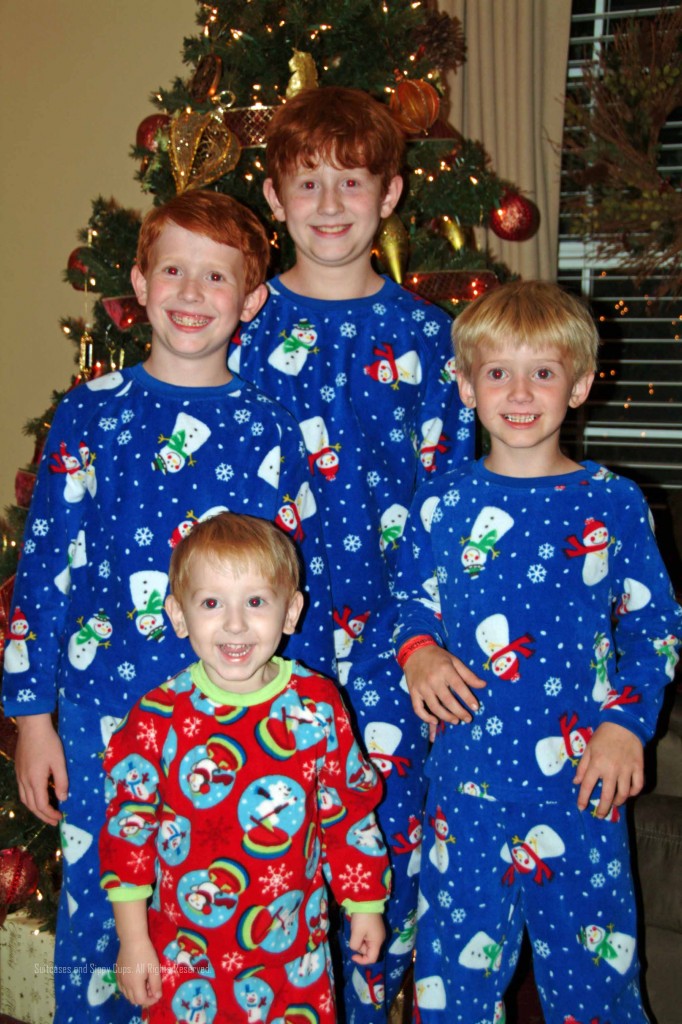 I figured we had just about reached the pinnacle of Christmas perfection with the genius addition of chocolate, but the boys wanted more. Christmas pajamas, which are usually carefully preserved for Christmas Eve, were sprung from the top shelf early to add a certain "playing hooky from school and not getting caught" feeling to the outing.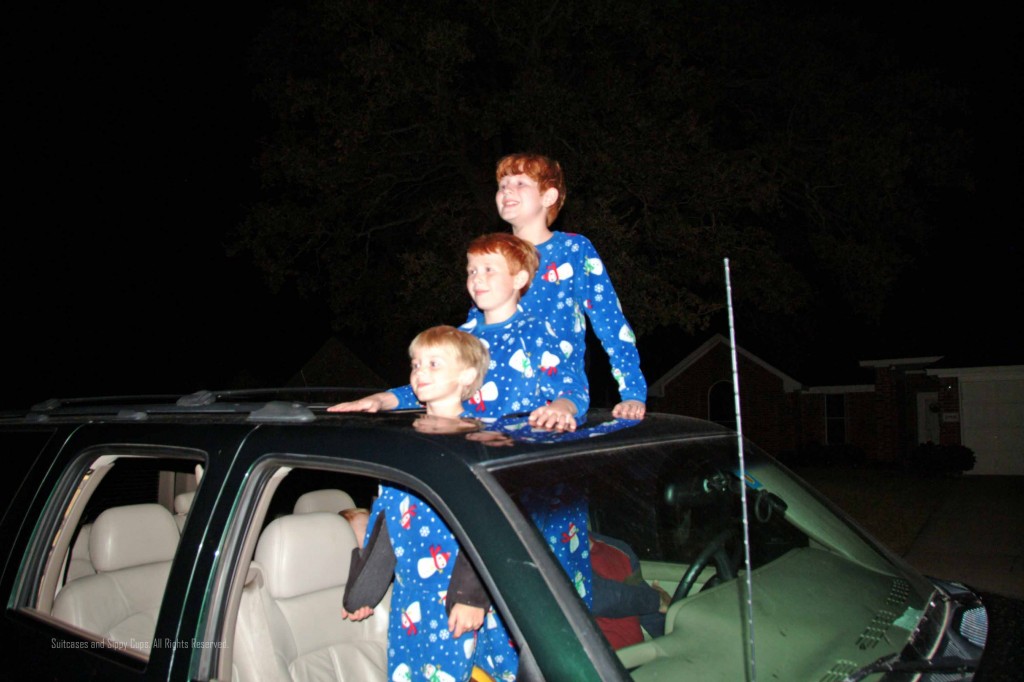 Quite by accident we added another element with our new (to us) car with an ultra fancy moon roof. Any parent of boys knows that poking your head out is just a full scale challenge to climb higher, so climb higher they did. Perched on top of the car is a perfect Christmas light viewing area, of course.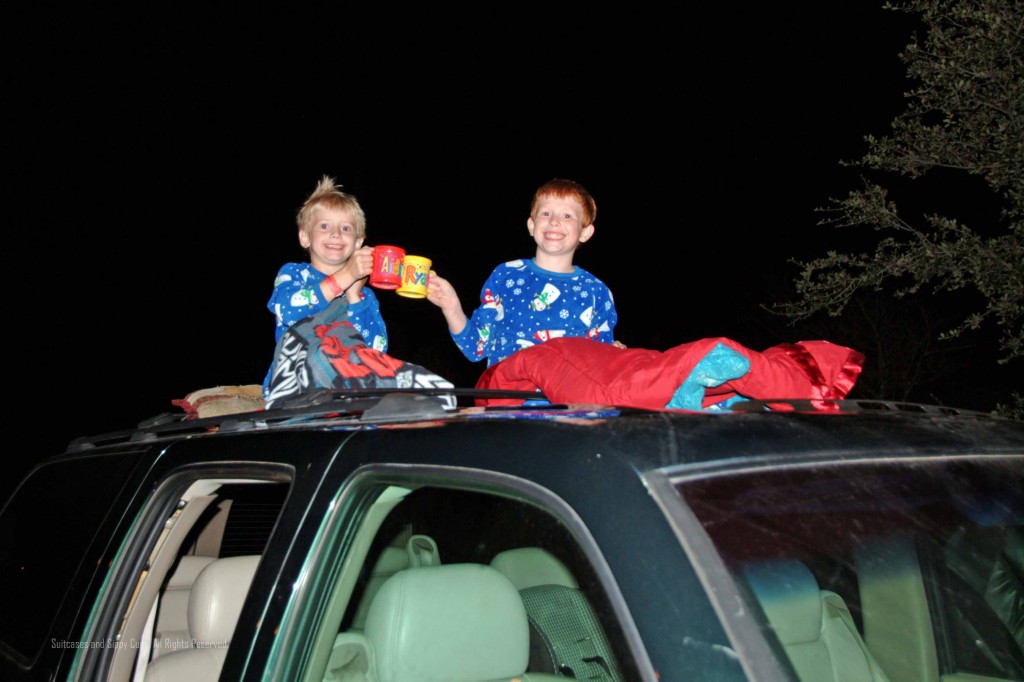 What will we add next year? Who knows, but this year there could be no more memorable tradition than kids sitting on the roof of a car in their pajamas with cocoa jamming to Christmas carols and dancing lights.
Want to start your own Christmas Light/Cocoa/Car Roof Tradition? Check out Christmas Light Finder to find computerized light displays near you.