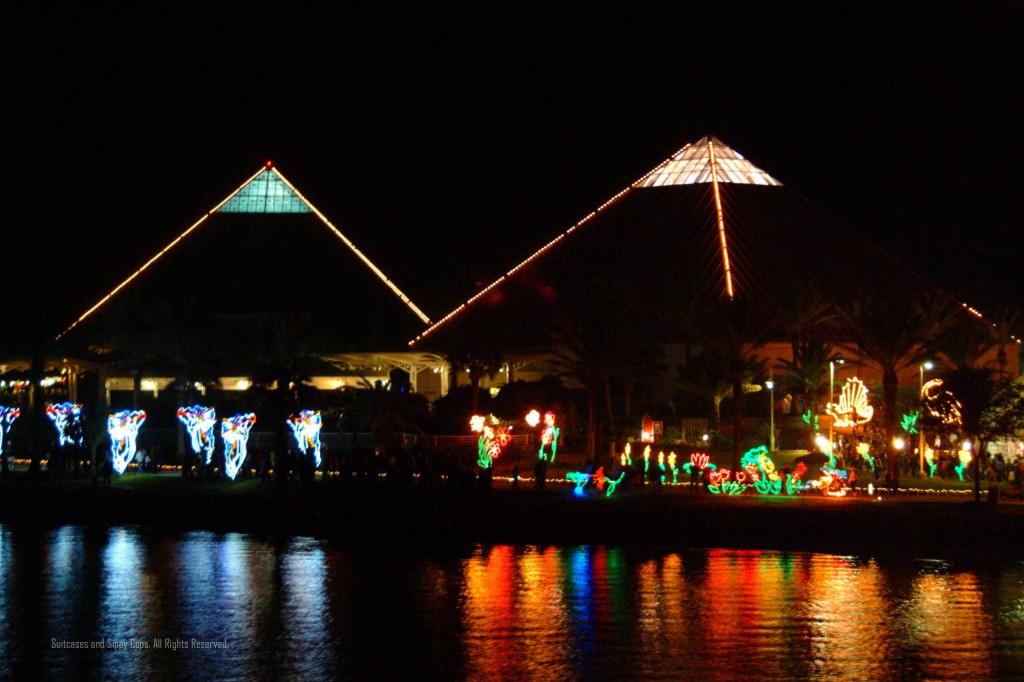 Christmas is coming! Are you ready? Even though Christmas comes the same time every year and I have the best intentions, it still seems to drop in unexpectedly and catch me by surprise. In the busy rush, my desire to have an "It's the most wonderful time of the year" attitude turns, too often, into "bah humbug."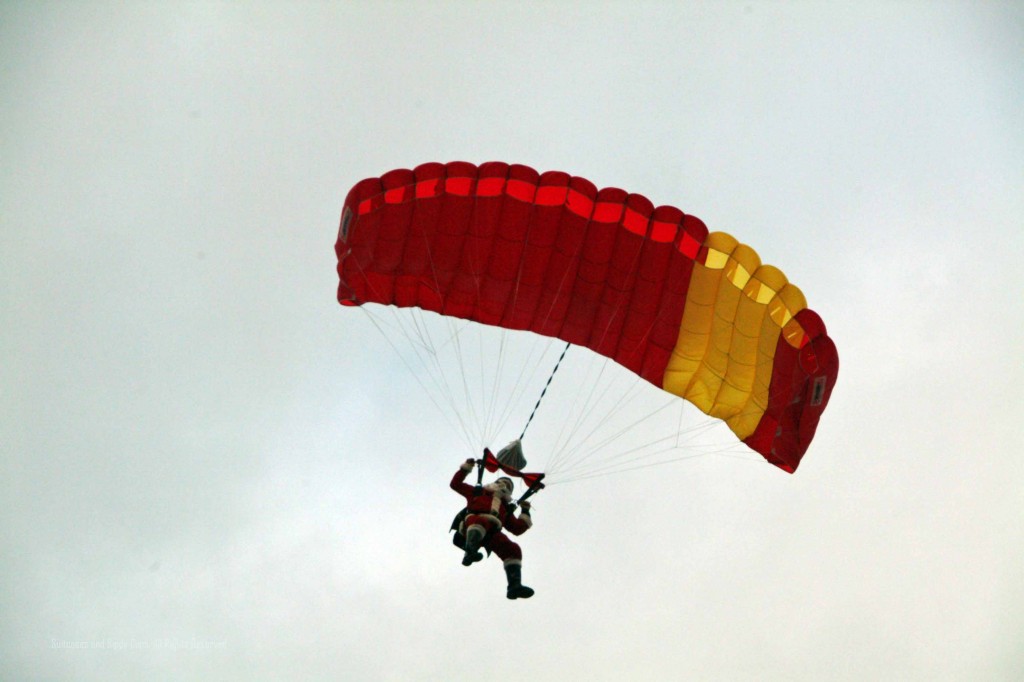 Enter a parachuting Santa in the big red suit and two intrepid flying elves. From high above the Moody Gardens in Galveston, these harbingers of happiness glided to a perfect landing amidst a throng of children cheering and clapping with a frenzy that would rival any rock concert. Their thrilling arrival kicked off the tenth annual Festival of Lights at Moody Gardens, signaling the beginning of the holiday season and creating just the very, merry mood I was craving.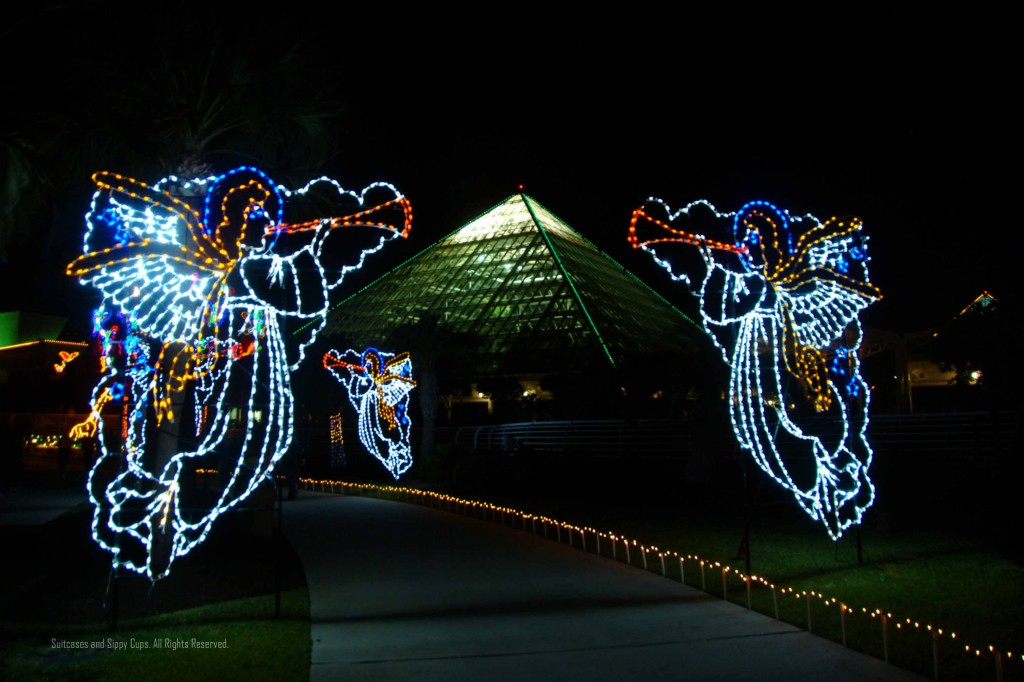 The weather outside was delightful (a balmy 75 degrees) as we waited for Santa to flip the switch to the light trail. The Big Guy settled himself into his workshop to take photos and listen to Christmas wishes, as we set off on a leisurely stroll to enjoy the 1 million lights and 100 sound enhanced animated light displays. Hot cocoa and cinnamon roasted almonds were a perfect complement to dazzling lights.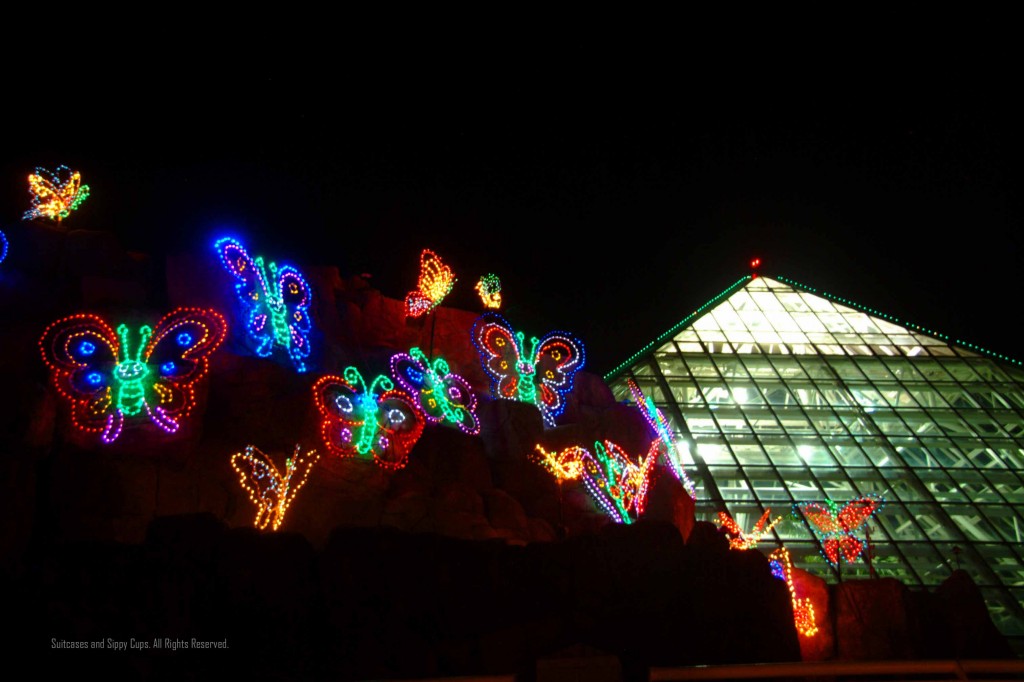 To complete the holiday mood, visitors can ice skate on the area's only outdoor skating rink, while kids under 11 won't want to miss the wintery wonders at the Snow Zone. Special holiday films are on deck at the 3D, 4D Special Effects, and the Ridefilm Theatres. Don't miss a ride on the Polar Express in the 4D theatre, complete with a magical indoor snowfall.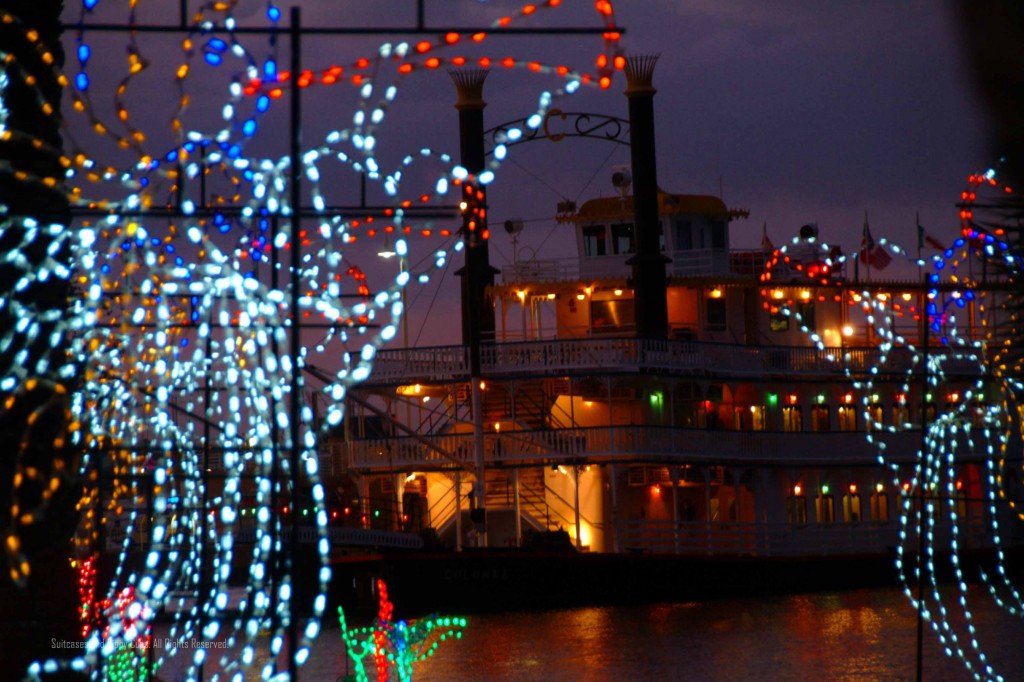 With so much to do and see, you will want to check the Moody Gardens website to learn about upcoming live entertainment and special events, so you won't miss a thing. While you are enjoying the holiday festivities, you can still check out the regular exhibits at Moody Gardens, and even enjoy a discounted price on festival nights. Complete your evening-and start a new family tradition-by staying at the luxuriously family friendly Moody Gardens hotel.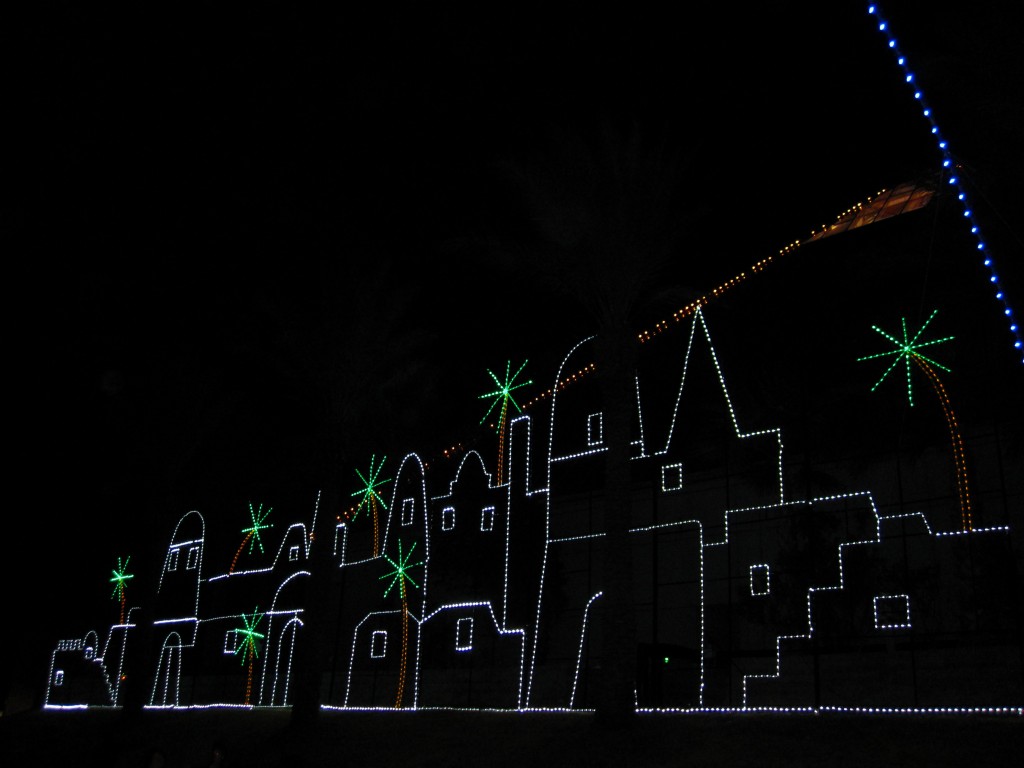 At the end of the evening we were all unconsciously humming our favorite Christmas carols, as our hearts and feet floated along the final length of the trail where we stopped for a contemplative retelling of the Nativity in lights. Perhaps my heart grew three sizes that day as "Bah Humbug" was completely vanished leaving us dreaming of the Christmas memories to come.
Know Before You Go:
Festival open 6-10 p.m. on:
November 12 (GRAND OPENING EVENT!)
November 18 & 19
November 24-26
December 1-3
December 8-11
December 14-January 1
Admission: $5.95
Admission to the Rainforest Pyramid®, Aquarium Pyramid®, MG 3D Theater, 4D Special FX Theater, Ridefilm Theater and Colonel Paddlewheel Boat can be purchased for $6 each after 4:45 p.m. with a Festival of Lights ticket. Bring your own skates or skate rental is also available for just $6.
~Moody Gardens Festival of Lights provided my family with tickets to the festival. They had no prior knowledge of the Grinchy status of my heart, and did not require that I express any particular viewpoint. As always, my opinions are my very, merry own.~
Join the fun at The Mother of All Trips and see what others are dreaming about this Thanksgiving Monday.