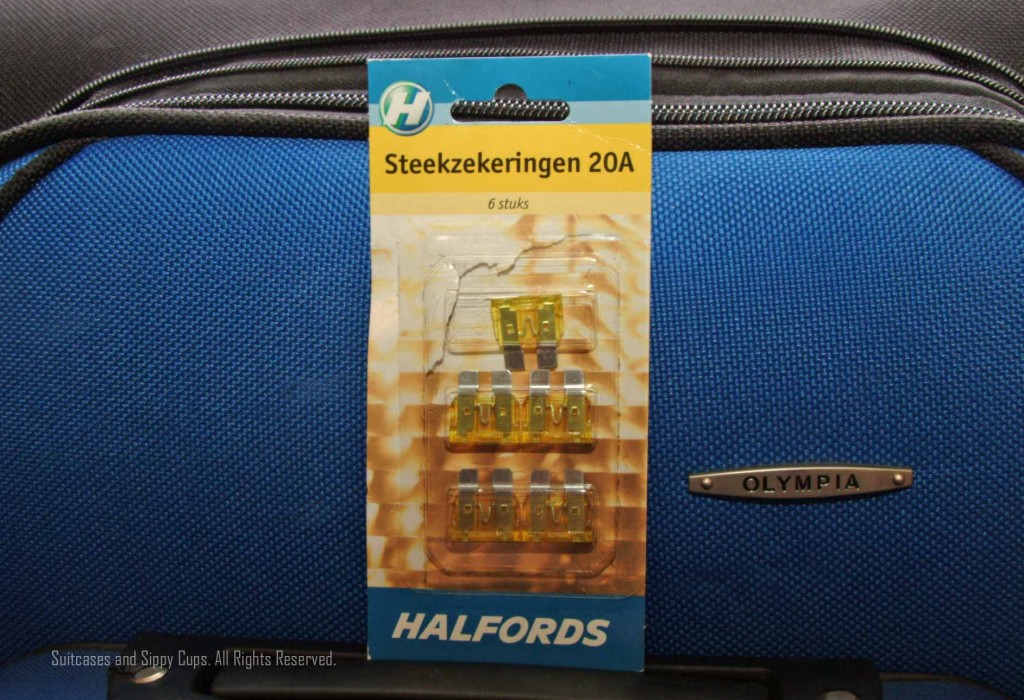 In the packing and preparation that happens for the next big trip, it seems that there are always remnants left behind from the previous trip. As you shove your hand deep into the many pockets of your suitcase you can find stowaway ticket stubs, or foreign change, or even a leftover pair of socks
Today, I reached into my suitcase pocket and pulled out this unusual little package. Any guesses? This is a package of fuses that we bought In Amsterdam when our non compatible American GPS blew out the instrument panel on our non American car. Not a major crisis in the grand scheme of traveling abroad unless you consider that we were counting on that GPS to get us back to our hotel that night. What ensued was a hilarious escapade suitable for an episode of I love Lucy that involved finding our way around a foreign city to a foreign auto parts store, then reading car manual written in a foreign language on a completely foreign car.
Finding this little package quickly took me back to this memory and I couldn't help but laugh to myself as I remembered our comedy of errors. It reminded me that if you are prone to misadventures, they are going to happen to you anywhere you go. Murphy, it seems, has a well used frequent flyer card. It also reminded me that not only are these little inconveniences survivable, they are often the best memories that we carry home with us.
~This post is a part of Photo Friday at Delcious Baby~