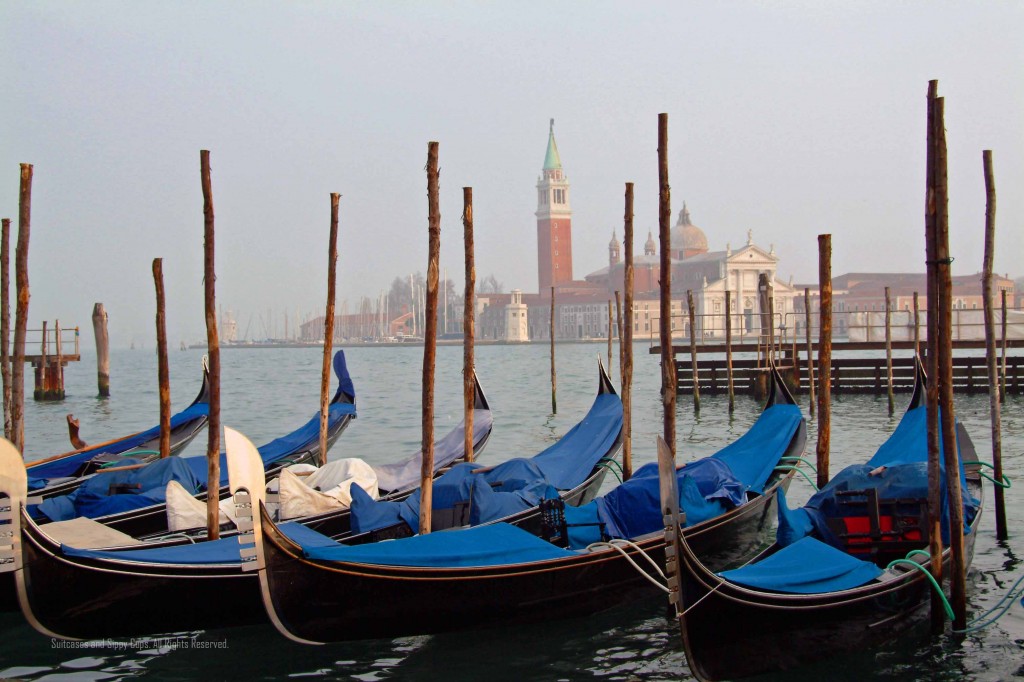 Venice is said to be a location shrouded in mystery, a place that seems to float between the real world and the imaginary. This proported mystery was just too beguiling to pass up, so we boarded the ferry bound for the city of water. As if its reputation preceded it, Venice greeted us with mist filled morning that wrapped the city in a blanket of intrigue and left us wondering how we would spend the day. The foreign landscape of inky water and intricate bridges with not a wheeled vehicle in sight is an awakening of the senses, even for the littlest visitors, so we had high expectations.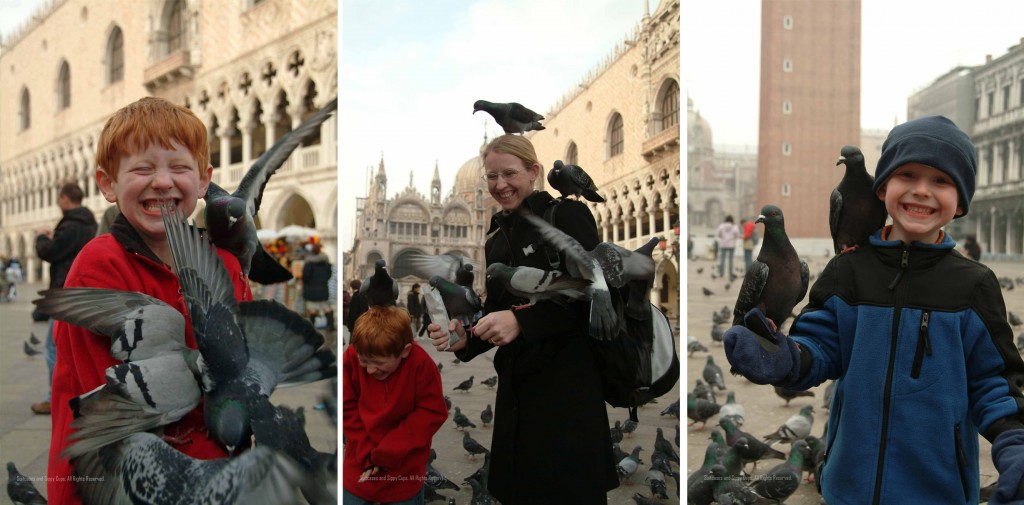 The truth is, with all the hoopla surrounding this Italian gem, there is not actually much to do, especially for families. Pigeon feeding outside St. Mark's Cathedral is a favorite pastime for younger visitors, but since our visit, pigeon feeding has been outlawed to save the city from the ravages of pigeon poop.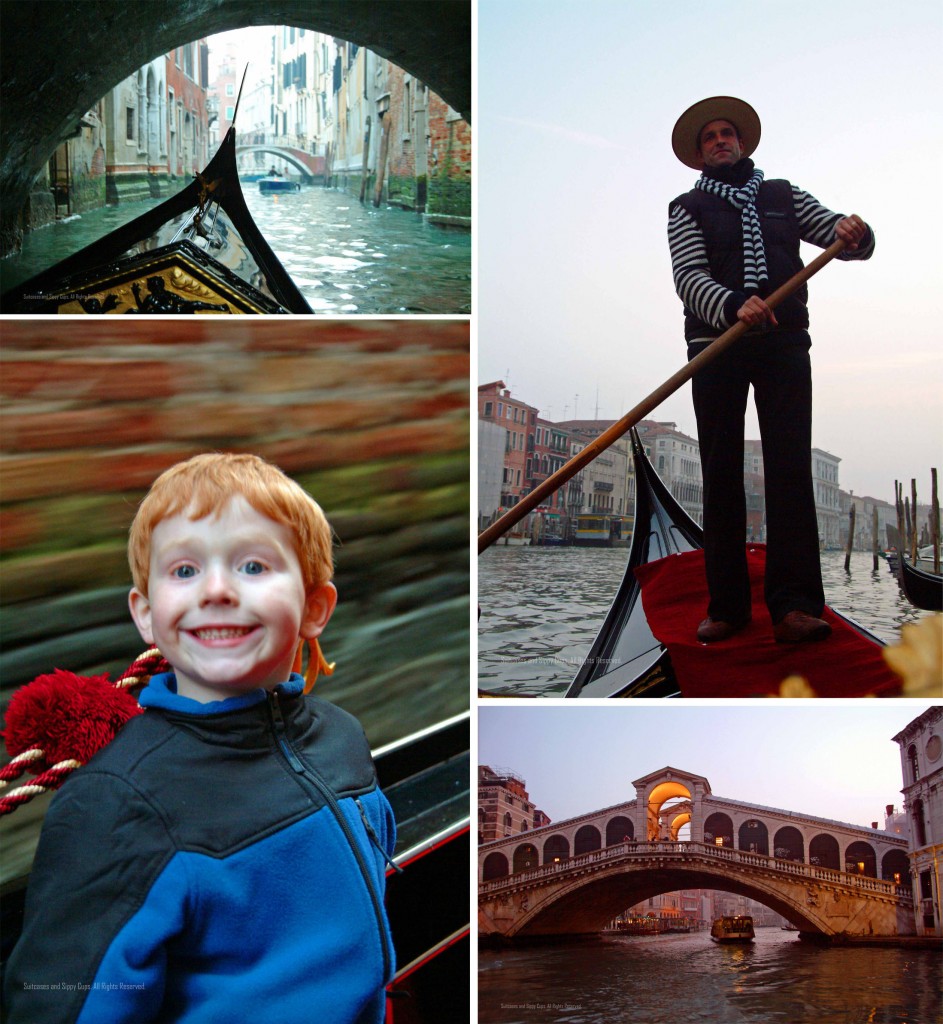 Of course, no visit to Venice would be complete without a gondola ride, but a gondola ride with small children is nowhere close to the romantic experience you see in the movies. That is unless, your definition of romance involves saying "quit leaning or you'll fall out" every other minute. Likewise, you can also take a ride out to one of the surrounding islands, like the island of Murano, famous for glass blowing and glass creations that are centuries old. Although once again, adding kids to this experience turns it from an excursion of admiring priceless handiwork to a constant fear that they will break something that costs more than your net worth. Was all this build up about Venice to be followed by boredom and disappointment?

After just a few minutes in the city, I learned that Venice did not disappoint, but I needed to readjust my expectations. As a traveler who too often sets out to conquer a city rather than just experience it, I was expecting Venice to offer me something in terms of tangible activity. That's just not the style of a city that shimmering floats on a seemingly endless sea. This is the kind of city where colorful masks mysteriously peek from every corner, and haunting music seems to call from the darkened passageways. It is the kind of city where ships glide through the waters like mythical sea creatures, and a secret tryst is possible at any moment. A city like that doesn't need to show you a good time by offering you plenty to do. A city like that shows you a good time by offering plenty of things to feel.