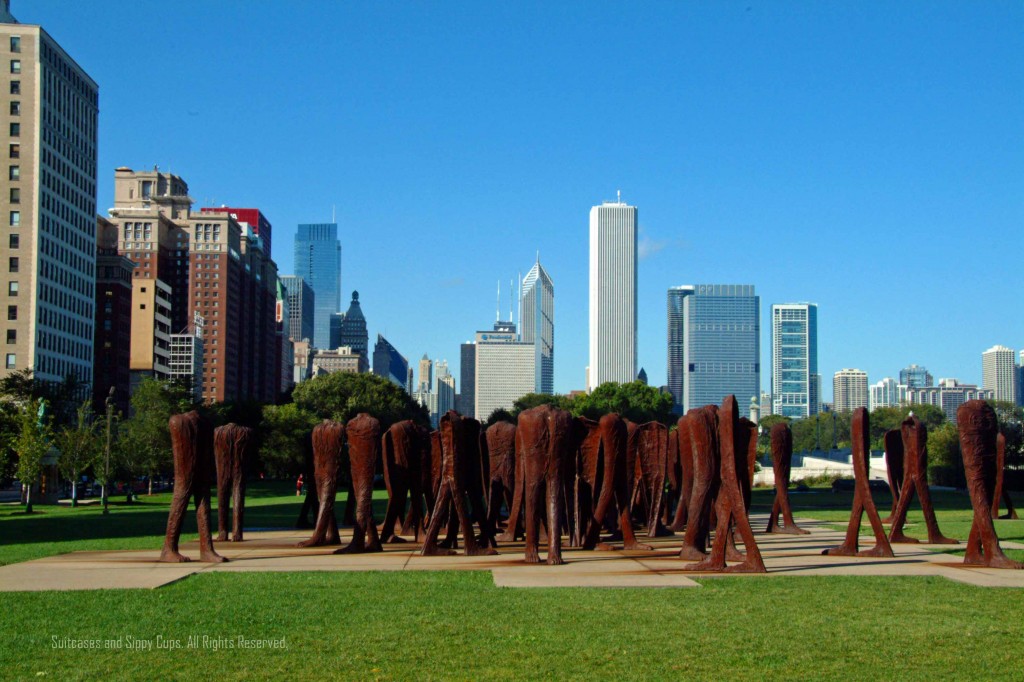 One of the great things about big cities is that they have become storehouse for large scale art installations. This is especially welcome news for traveling families, because while most art experience are don't touch, don't breathe, don't you dare get too close, this type of art is often designed for interaction. Children walking the streets of downtown Chicago will be thrilled to find a trio of art experiences that are designed for multi-sensory, full scale kid meets art connections.

Cloud Gate
Although this polished sculpture by Indian born British artist Anish Kapoor is known as Cloud Gate, locals simply refer to it as "The Bean." The shiny bean shaped mirror is said to have been inspired by the fluid movement of liquid mercury and treats visitors to a distorted and angled view of the city skyline.

For a kid, this is a most exceptional fun house mirror where you can explore under, around, and through to find the reflection angle that produces the most giggles.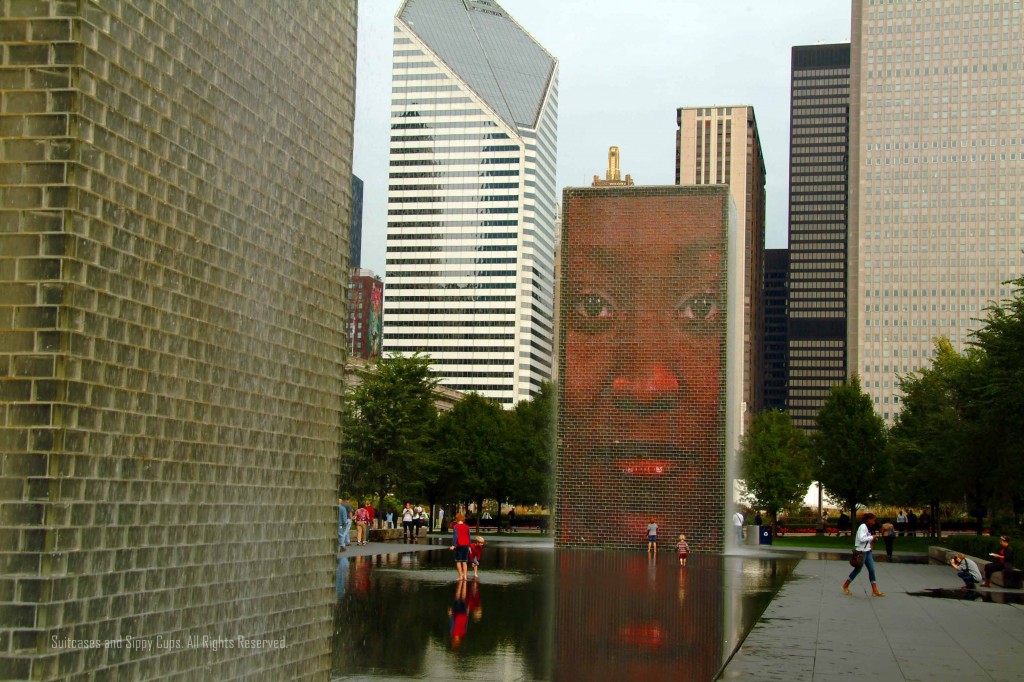 Crown Fountain
Crown Fountain is a video sculpture composed of a black granite reflecting pool placed between twin glass brick towers. Images of actual residents of Chicago are projected onto the towers with the added whimsy of each picture periodically spurting water on the participants below.

In the summer, hundreds of kids and kids at heart flock to the pool to splash in the water and playfully wait for the giant splash of water to cascade from above.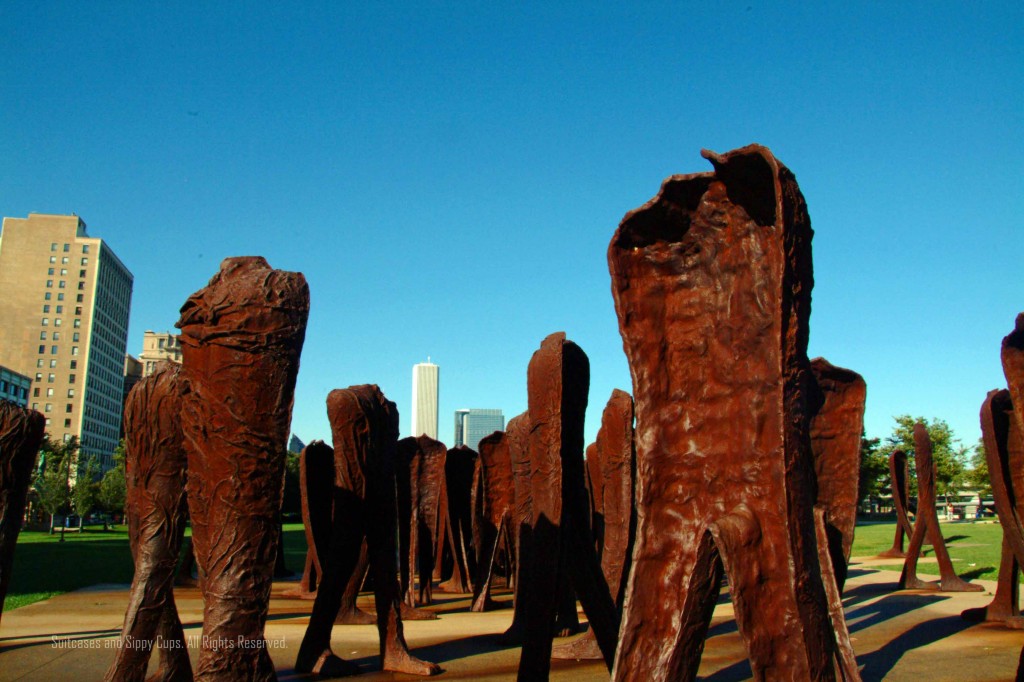 Agora
An army of 106 headless and armless rusted iron sculptures mill around like wandering crowd of people in Grant Park. The installation was designed by Polish artist Magdelena Abakanowicz, who grew up during WWII and drew on her fear of crowds for her inspiration. Visitors are meant to wander through the sculptures and contemplate the meaning of the art.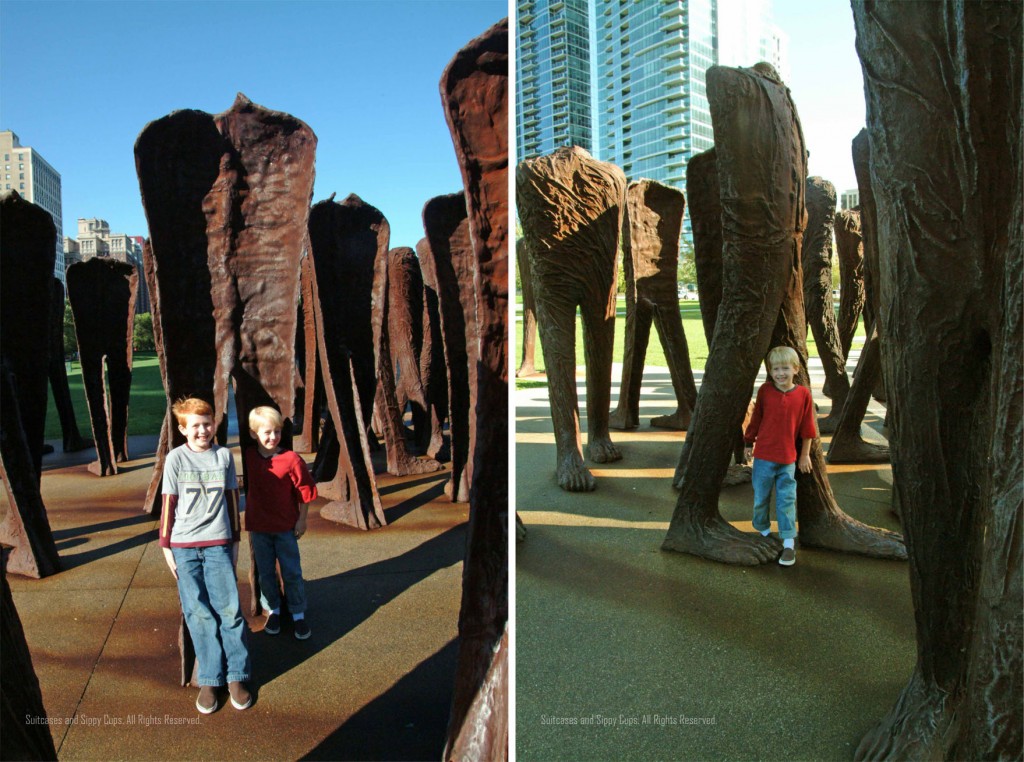 For kids, contemplation often comes in the form of a raucous game of hide seek, the larger than life legs making perfect places to duck and hide.
~This post is a part of Photo Friday at Delicious Baby and Friday Daydreamin at R We There Yet Mom.