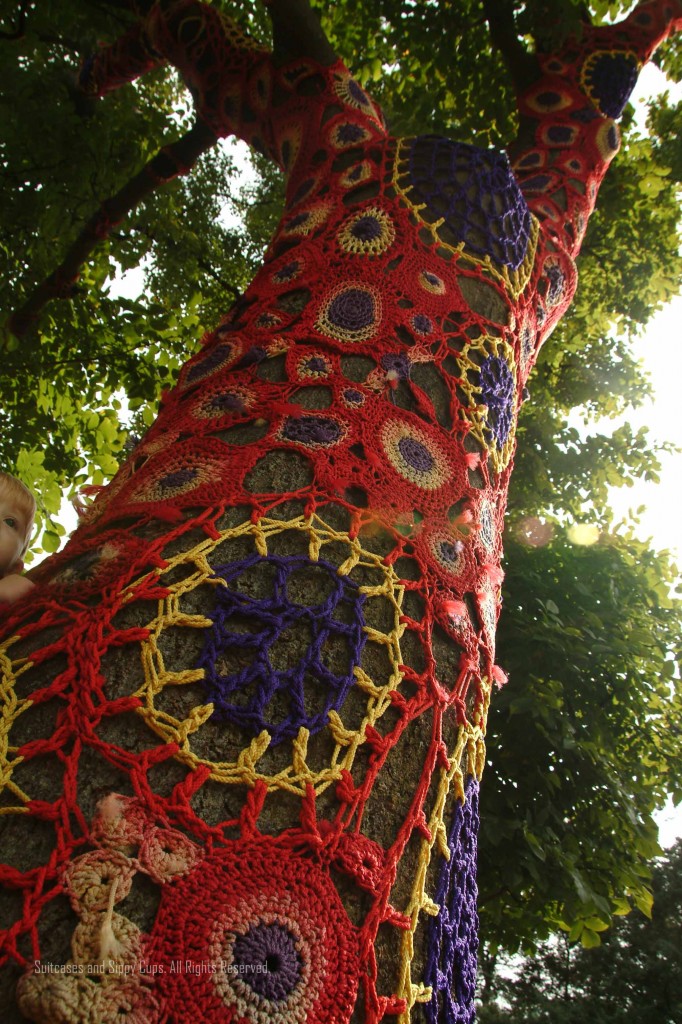 Why yes it is. This cozy creation is a part of an art installation at the Morton Arboretum in Lisle, Illinois, and was a collaboration between artist Carol Hummel and local knitters. Together they created hundreds of colorful "lichens" patches that were woven about the tree to symbolize the interconnected nature of our human relationships and our dependence upon one another.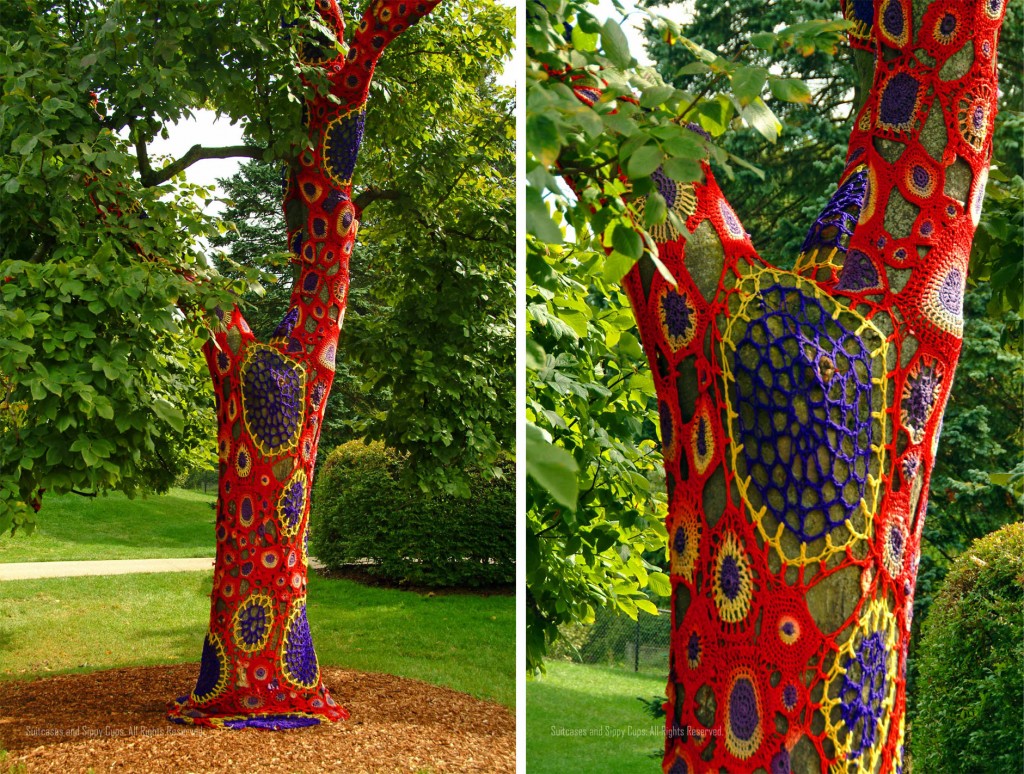 Carol Hummel is the pioneer of this knitted graffiti, but copycat artists have been springing up all over the country, leaving their mark on benches, trees, and chain link fences. Usually crafted in urban areas, these yarnbombings bring a certain softness to a sometimes colorless and harsh landscape.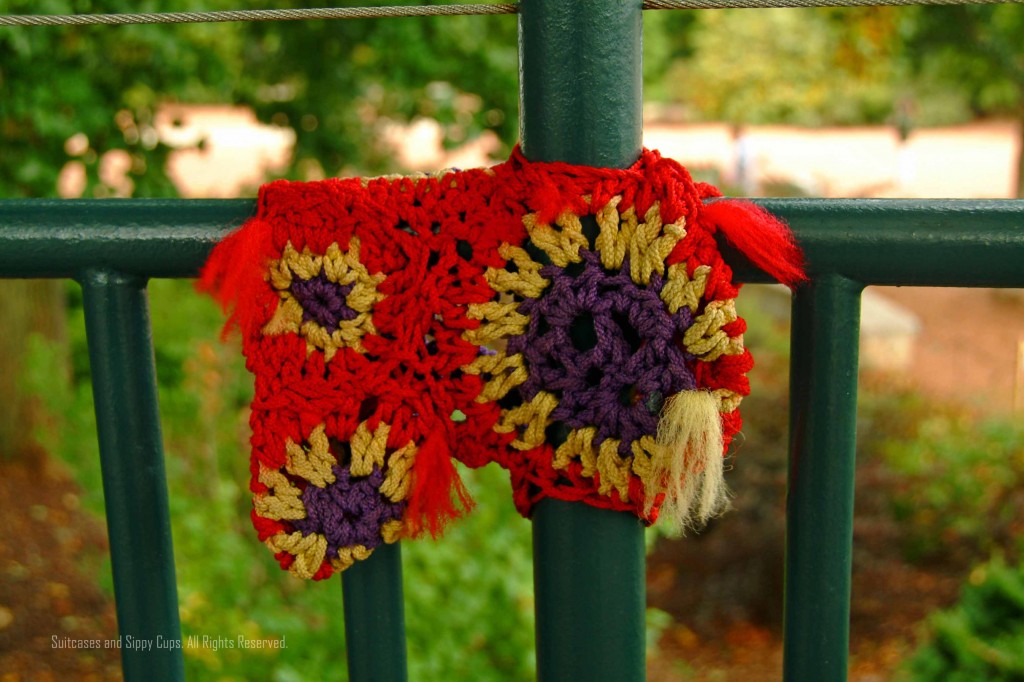 If it is possible, this sweater wearing tree was made even more whimsical by the presence of many little lichen patches placed throughout the children's garden. At first, the colorful explosions tangled on trees and rails caught little more than an odd sideways glance from the kids. But the repetition soon became a game to see who could spy the next knitted treasure. Familiarity with the colors and patterns from the small lichens made the visit to the tree even more mesmerizing, as we tried to look from all angles at the comingling of the soft yarn and hard bark. Who knew knitting could be so cool?
~This post is a part of Photo Friday at Delicious Baby and Friday Daydreamin at R We There Yet Mom