Don't Miss Sites for Preschoolers

The Idea Factory: Run, don't walk to the Idea Factory as soon as you enter the museum. This is the primo place for preschoolers in the museum. Admission to the Idea Factory is free, but timed entry tickets are required for crowd control. On busy days you may find yourself with a ticket that goes way past naptime if you are not promptly in the line at opening. Inside, kids from birth to age ten use four basic shapes to experiment with scientific principles of construction, light, magnetism, air, water, and other fun hands-on experiments. Parents will love the self contained restrooms inside the exhibit, as well as the nursing room and special area just for babies and toddlers. Little ones could spend all day here and never run out of things to do. Warning: During busy days, you will only be allotted a certain amount of time and then you will be asked to leave. If you (and your busy little ones) are not prepared for the departure, you can expect some tears. Console yourself by picking up another ticket for later in the day if you want to return to play.
Time Out for Tips: Depending on the time of year, the timed entry at the Idea Factory may not begin until 30 minutes after museum opening. While you wait, mosey to the next room where you can check out Farm Tech until your appointed time.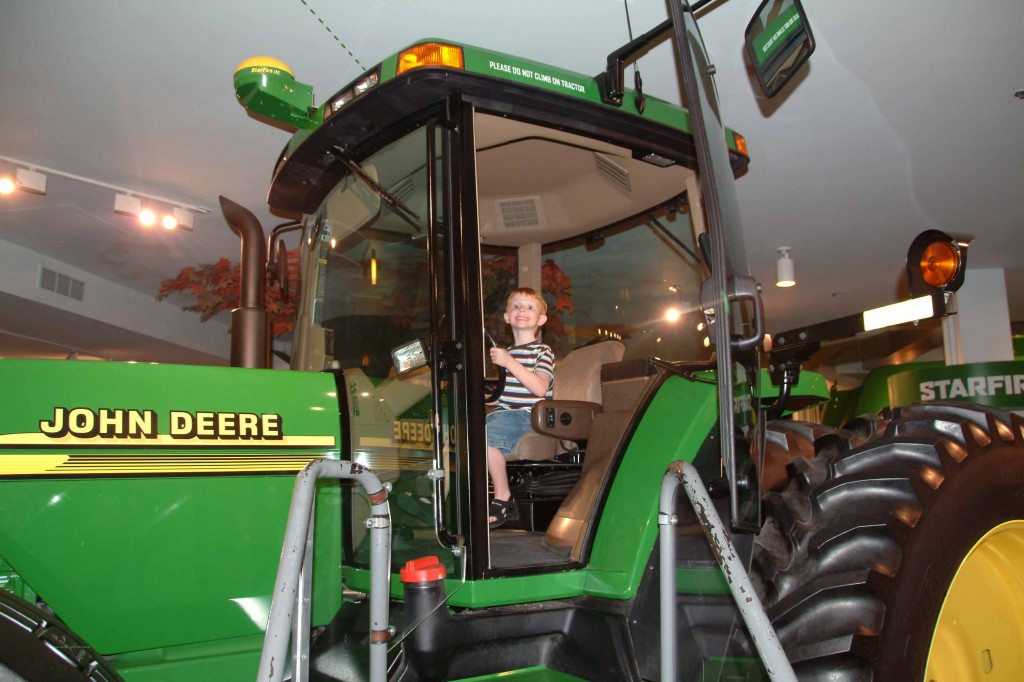 Farm Tech: Here visitors of all ages learn how farming and technology go hand in hand. While much of the exhibit is geared for the older set, preschoolers will enjoy milking a cow, riding a tractor, and checking out a combine in motion. Something about big green farm equipment just draws in the little ones.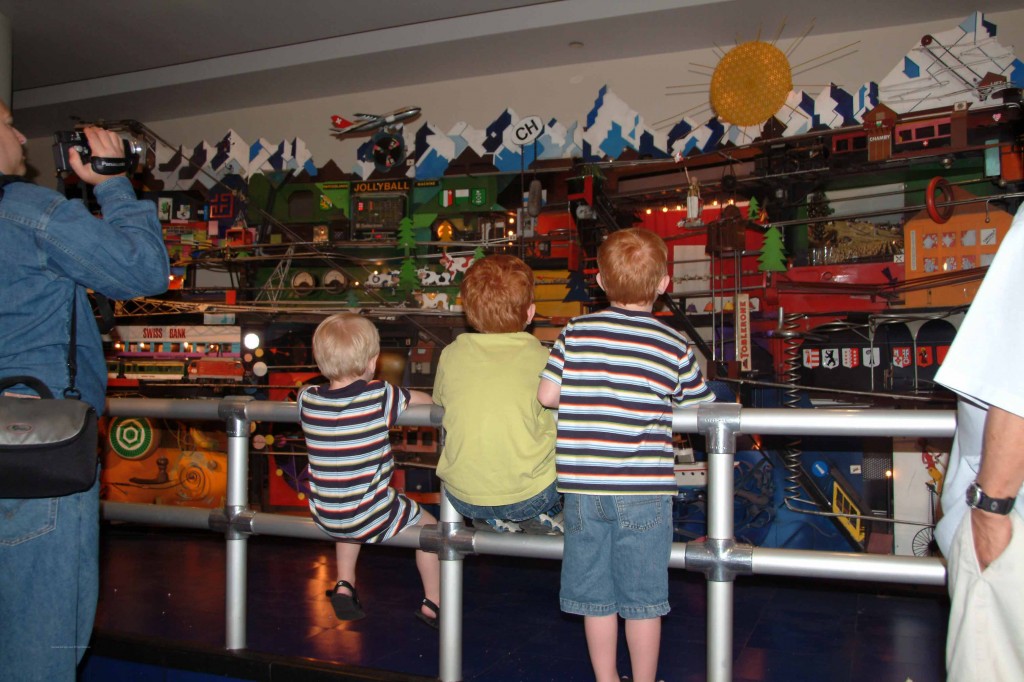 Swiss Jolly Ball: Named the world's largest pinball machine by the Guinness Book of World Records , this monstrous machine marvel centers around the idyllic Swiss countryside. So far, it may not sound very appealing to the attention span of a preschooler, but with a Rube Goldberg-esque constant motion and sound, it is mesmerizing. Best of all there is a snack café within the viewing area, allowing you to refuel with a little entertainment on the side.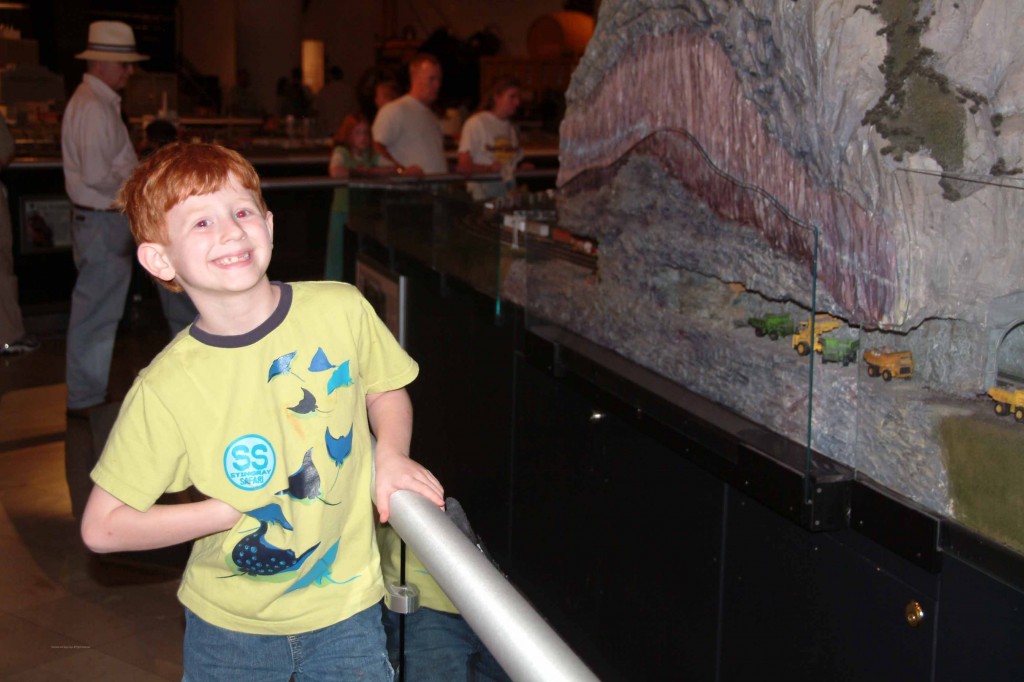 The Great Train Story: 30 trains traverse 1400 feet of track on a trip from Seattle to Chicago. All kids (even big ones) love trains and this is a train wonderland. Steps along the exhibit perimeter give little ones a lift, so that they can be right in the action.
Time Out for Tips: If your preschoolers are feeling the need to spend a little energy, two train cars at the end of the exhibit hall are perfect for climbing and riding. Also, the huge Boeing 727 above the trains simulates a landing complete with lights and sounds on the half hour. If you time your visit right, you can be a part of the spectacle.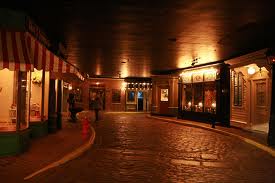 Yesterday's Main Street: Normally, a replica of a 1910 street and town wouldn't hold much interest for the preschool set, but this main street has ice cream! After a sweet snack, check out the cinema at the end of the street for a few moments of quiet movie watching before you set out for more fun.
Iffy for the Preschooler

Toy Maker 3000: 12 automated robots with 8 interactive stations design a custom made gyroscope complete with the child's name engraved on the top. A great one of kind souvenir, to be sure, but the process can be somewhat tedious. The robots are not as quick as you would imagine robots should be and it takes a great deal of focus to follow your top as it moves through the assembly line. Add to this that you will likely have to lift your preschooler to help them see, and you may want to skip it.
Colleen Moore Fairy Castle: If you have a fairy castle or dollhouse lover, this is an unbelievable specimen. Unfortunately for little viewers, it is hard to get close enough to really see and appreciate the details. It's a small exhibit, though, so if it's a bust, it's no huge loss.
Save It for When you Are Older
These exhibits are great, in fact, some of the greatest in the museum, but certain unique facets make them not fun for/with preschoolers. However, if you are lucky enough to have a great stroller sleeper, check out these exhibits on your own during naptime.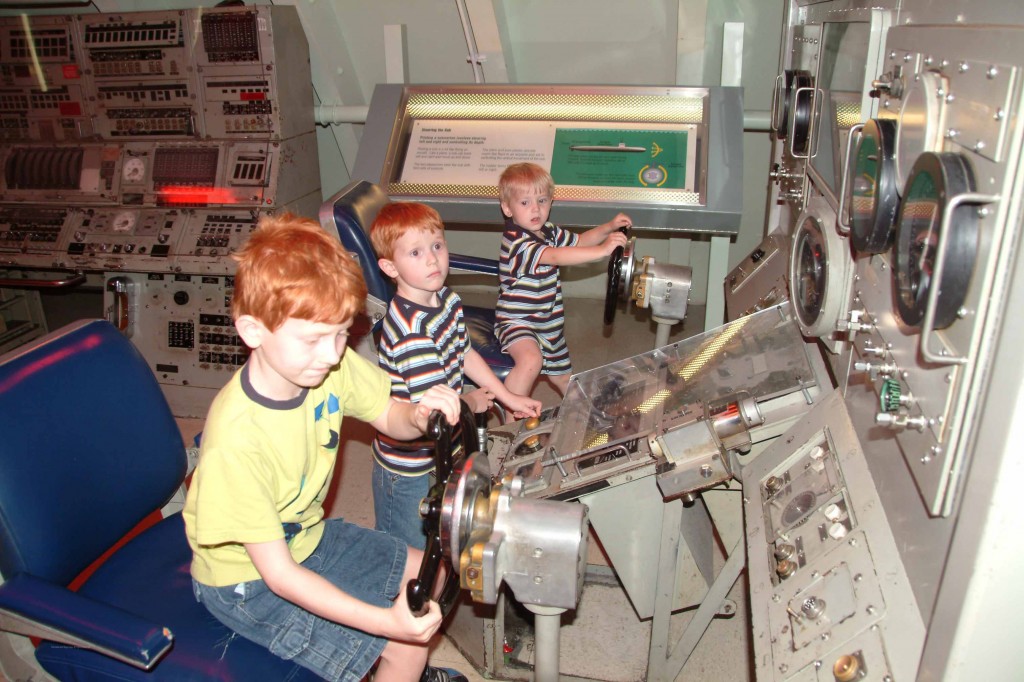 Coal Mine and U-505 Submarine: These are probably the best exhibits in the museum and unique enough that you're not likely to see anything else like it. The bad news is that they are not really preschool friendly. Both usually have long lines (up to 90 minutes) and are a guided tour that once you start, you cannot easily get out. Both of them take place in fairly cramped quarters that are loud, crowded, and over stimulating. Sounds like the perfect place for a preschooler, right? If you decide to give it a try, be aware that if your child has a meltdown, you will be stuck dealing with that meltdown with no exit in sight. Before you get in line, ask yourself how much sanity you are willing to spend.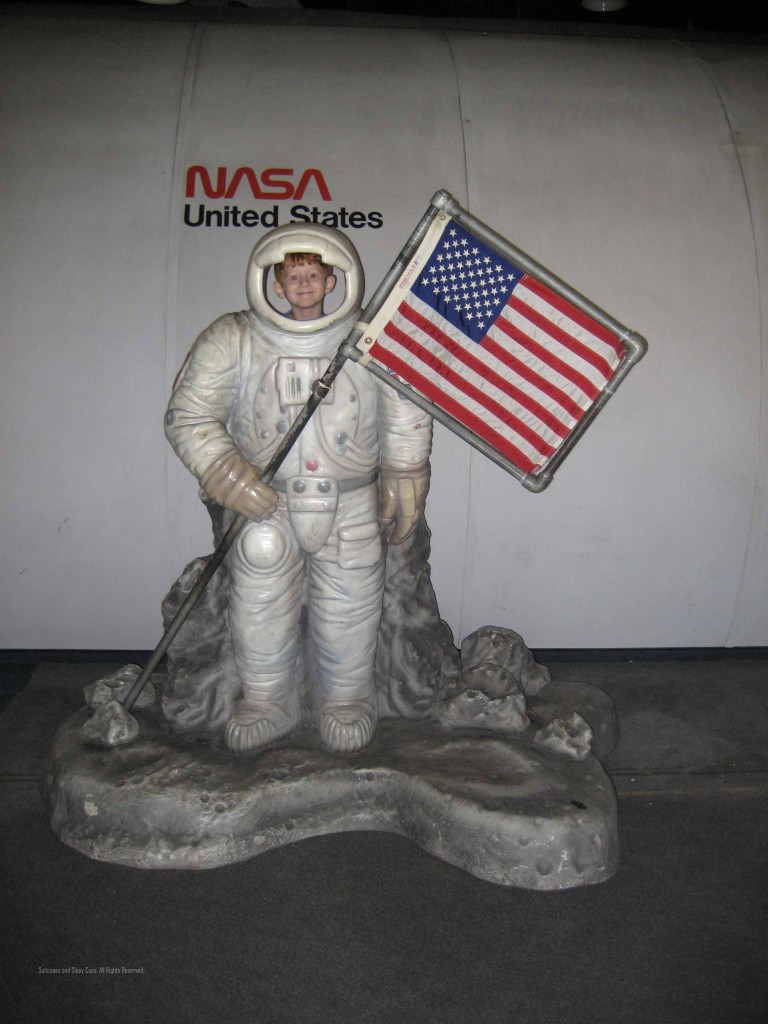 Henry Crown Space Theatre and Ship's of the World: Lots of reading and static exhibits make this a no go for preschoolers. If you can take a leisurely stroll during naptime or quiet time in the stroller, go for it.
Petroleum Planet and Net World: Both are listed for ages 9 and up. 'Nuff said.