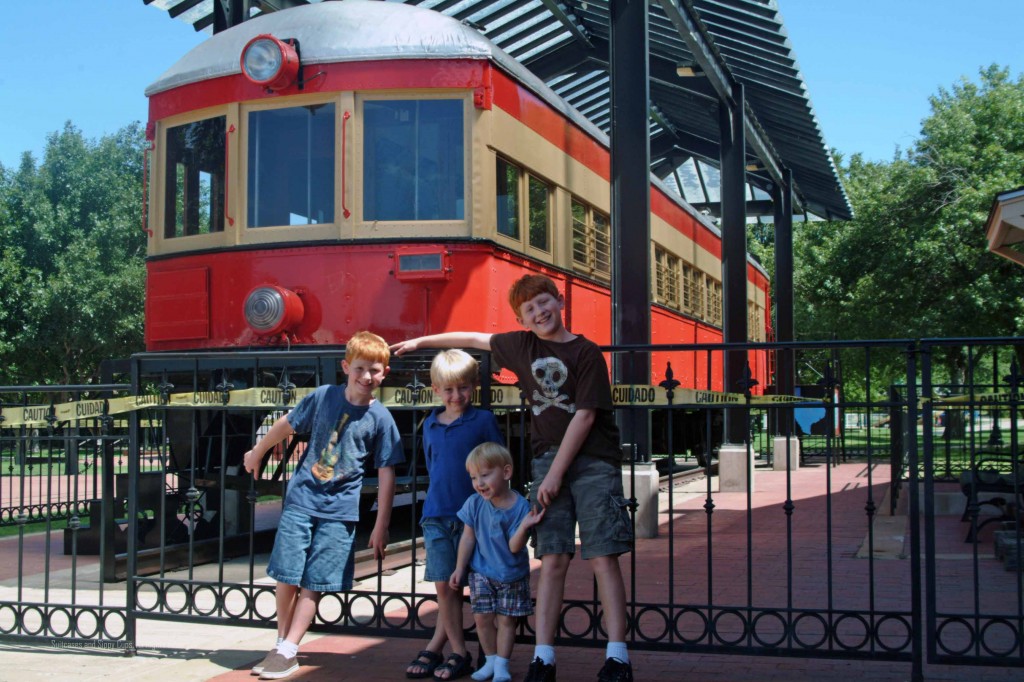 It's hard to know what to bring to the birthday party of an electric train, but when you are invited to the celebrate the centennial year of the Interurban Railway, you can't help but be excited. The Interurban Railway Museum in Plano, TX is housed in a building that served as a primary stop along the Texas Electric Railway. This system, powered by the emerging technology of electricity, connected small towns and outlying farms to the big city. Overnight, families that had been isolated from society had easy access to the major urban areas and products.

The Texas Electric Railway was the internet of its time, connecting people, goods, and news with unprecedented speed. A unique partnership formed between the Railway system and the United States Post Office in 1914, allowing news to travel even faster. The back section of the train was refitted as a post office where two postal workers could process and deliver mail as they traveled along the route. We boarded the honored birthday guest, commissioned in 1911, and were treated to an informative tour of the train car. Because there is no air conditioning inside the train, we toured rather quickly to escape the stifling heat. Despite the temperature, we enjoyed seeing the car, especially the unique post office in the back quarters.
~Time out for Tips: If you plan to visit the Interurban Railway Museum visit early in the day during the summer or save your trip for cooler weather. Tours are not conducted if the car reaches a certain temperature. By 10:30, the car was reaching its temperature limits and we were the last tour of the day.~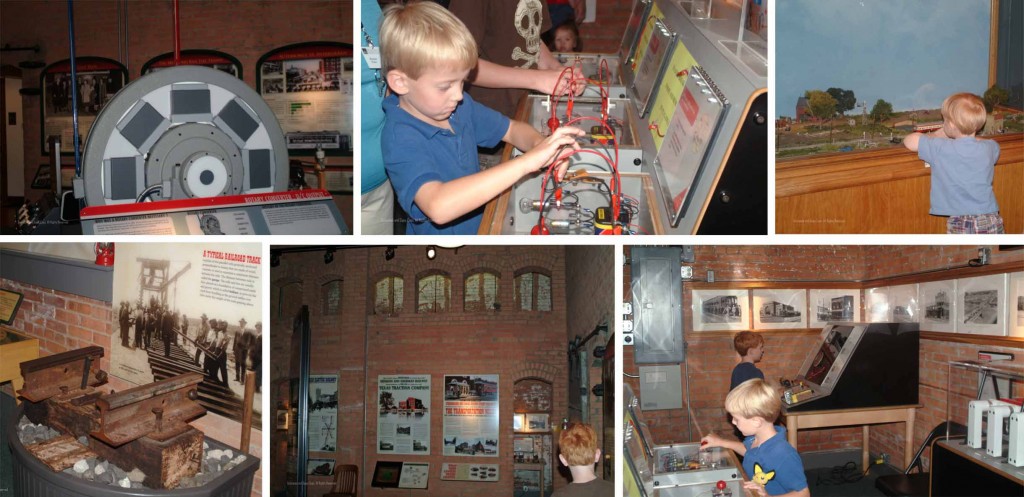 Back inside the museum, we were able to explore the electric sub-station that converted the high voltage AC current to DC current to power the train. Our guide was delighted to take the kids through the small, but informative museum and explain each section of the workings in detail. The kids especially the enjoyed playing with the hands-on magnet and electricity exhibits, and all of us were thrilled to have our own personal docent to help us with any questions.

The museum is small, so the tour took a little less than an hour. The location of the museum inside a lush park lends itself to a full morning of relaxed fun, though. Just across the street a farmer's market offers a bounty of seasonal fruits and veggies, as well as cold drinks. Wander across the street and pick up a quick treat to eat in the park while you play on the playground and feed the ducks in the nearby pond. Oh and don't forget to tell the train Happy Birthday!
Know Before You Go:
Admission to the museum is free, but a tip jar is available for your tour guides.
Tours are conducted as needed. Gather in the lobby and wait for the next tour.
Preschool Story Time is conducted every Friday at 10:30