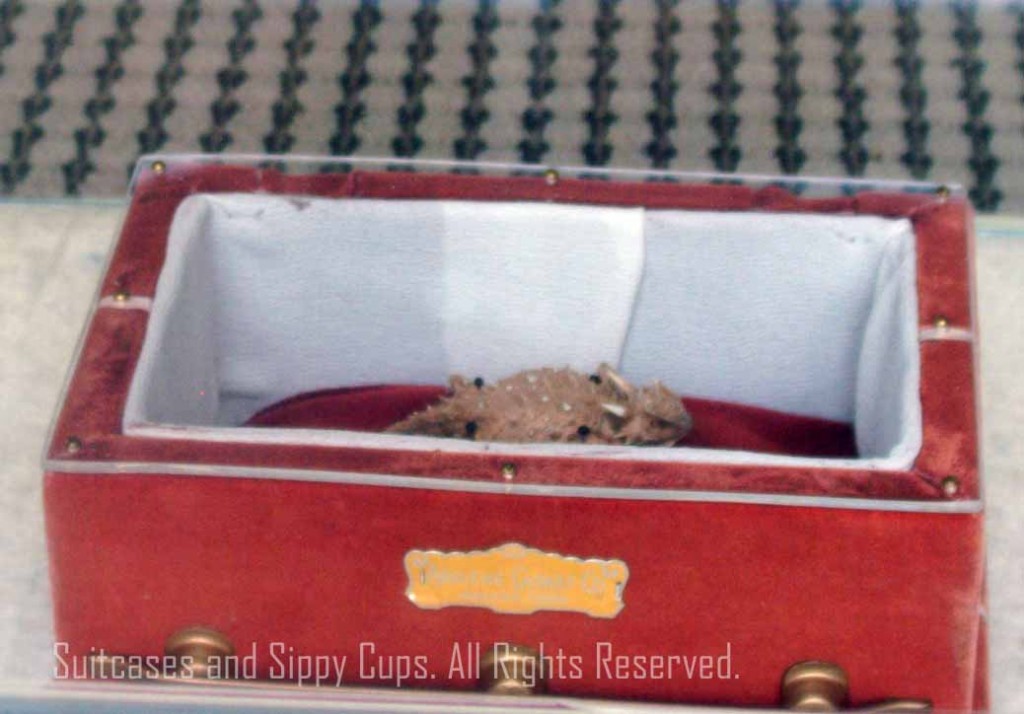 If you are a regular reader, you might have noticed a theme developing over the past several months. We've been visiting a lot of small, dusty Texas towns. I suppose I could sound all noble and scholarly if I said that we are studying the history of the great state of Texas this year, so we decided to explore as much as possible. But it's probably more truthful to say that we have been relatively homebound this summer and I've got a bad case of itchy feet. I mean, the lessons we learn are all well and good, but it's the potential to see something new that pops me out of bed in the morning.
The great thing about small town exploration is that you never know what you might find. Sometimes you see things that are so unique that they sweep the cobwebs out of an unused part of your brain. Other times, you stand and scratch your head and try to imagine the thought process that created something like that. To paraphrase the author Victoria Holt said, "Never regret. If it's good, it's wonderful. If it's bad, it's experience (and maybe a good blog story.)"
While in Eastland, TX on our outdoor art scavenger hunt, we kept running into metal sculptures perched on the buildings emblazoned with the name "Old Rip." A quick google revealed that not only was Old Rip the legendary mascot of the town, but that we could pay him a visit at the city courthouse in the center of town.
Tall tales and Texas go hand in hand, but don't try to suggest that the legend of Old Rip is anything but substantiated fact in the town of Eastland. In 1897, citizens of Eastland were beginning the construction of a new courthouse. To commemorate the event, a ceremony was held to set the cornerstone of the new building. Inside the cornerstone was placed a Bible and other mementos. As a joke, the county clerk dropped an unsuspecting horned lizard (called a horny toad 'round these parts) into the block, as well. Imagine the fit PETA would have over something like that today! Thirty-one years later a new courthouse was constructed. When the cornerstone was opened, the lizard was dried and covered with dust. However, when he was lifted from his courthouse tomb, he took a deep breath and began to wiggle to life. The lizard was named Old Rip after the legendary Rip Van Winkle, and enjoyed nationwide acclaim. Traveling across the country he attracted large audiences and even met President Calvin Coolidge.
Tall tale or true story? Who knows, but I can guarantee you that this dusty old toad is a part of your cultural history and an icon known by millions. Remember Michigan J. Frog, the mascot of the WB Television Network? Chuck Jones was inspired to create that character from the story of Old Rip, and immortalized his story in the cartoon 'One Froggy Evening' So Old Rip is actually famous, maybe even an icon. Still, it's really hard to wrap your brain around an embalmed lizard enterred for posterity in a red velvet lined casket.
Clip of Michigan J Frog (and phooey on WB for limiting the copywrite, so I can't embed)
Check out Delicious Baby to see some great inspirational photos from around the world.