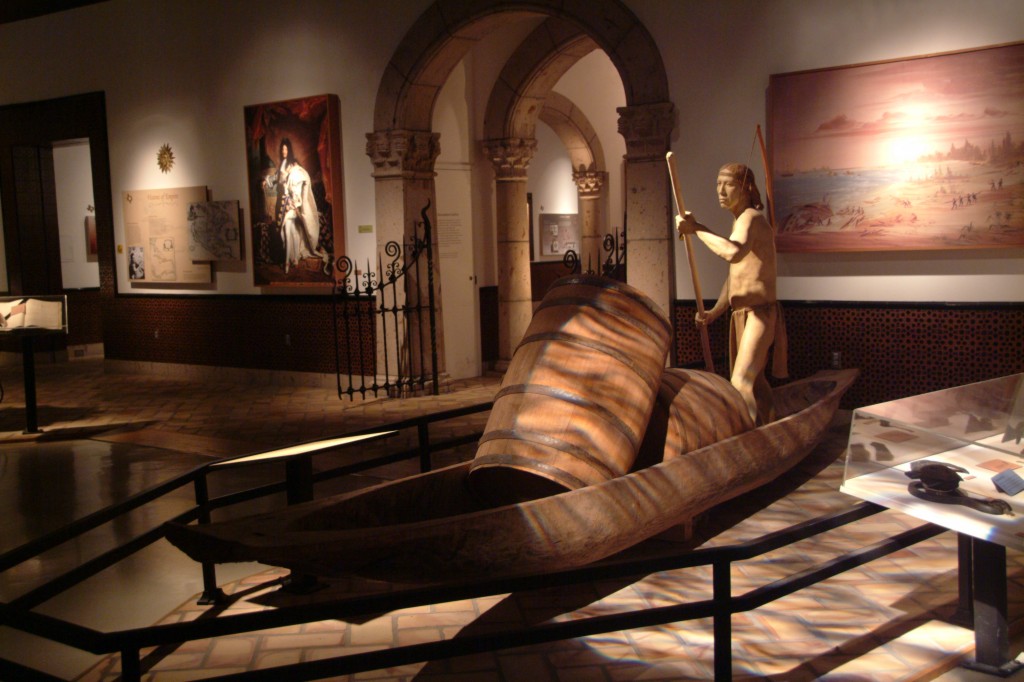 Our visit to the Corpus Christi Museum of Science and History was prompted by the opportunity to see the authentic reproductions of the fleet of Columbus.   Having studied Columbus this year, we greatly enjoyed the hands on learning that this offered us.  Unfortunately, the rest of the museum was not well suited for young kids.  The exhibits are artistically designed, but  static and offer little hands on with tons of reading.  Most of the exhibits are encased in glass with plenty of don't touch, don't climb, and don't cross this line.  Usually, I can  stay a step ahead of the kids in a museum like this to scan the reading and offer a reader's digest version of information for them.  In this case, the reading was too lengthy and often hard to interpret for kids.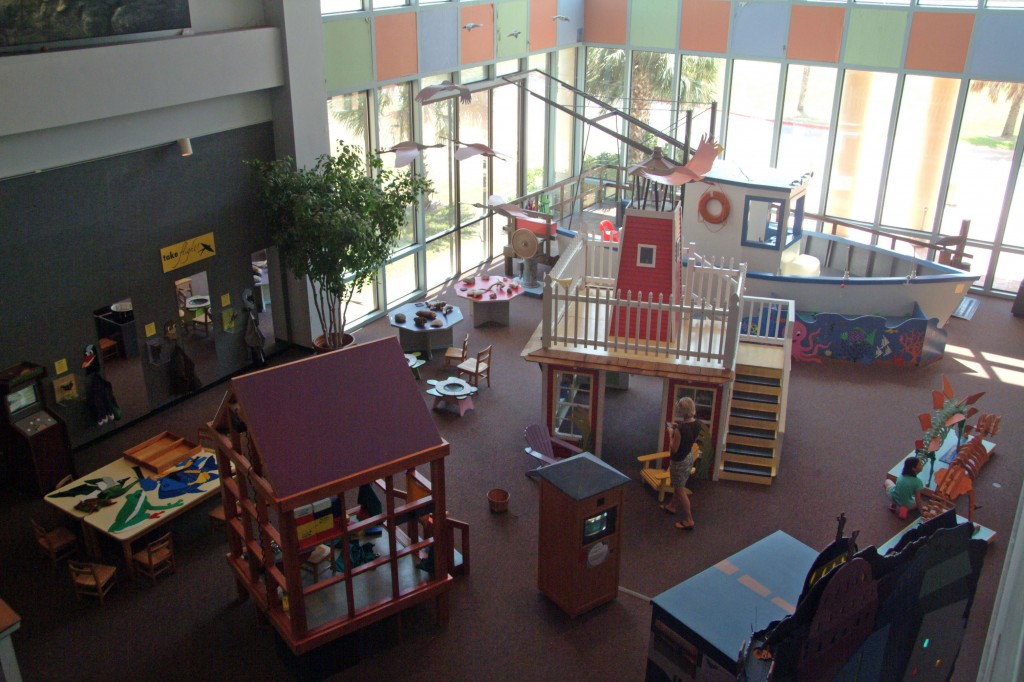 The Children's Wharf play area
As I am writing this, I realize that I have such a hard time giving a negative review, so let me tell you a couple of things that the museum did well.  The new Children's Wharf play area had plenty of open area and activities to entertain the little ones.  Morgan had a blast playing with the puzzles and magnets.  Although it was designed for the preschool set, even the big kids found something fun to do.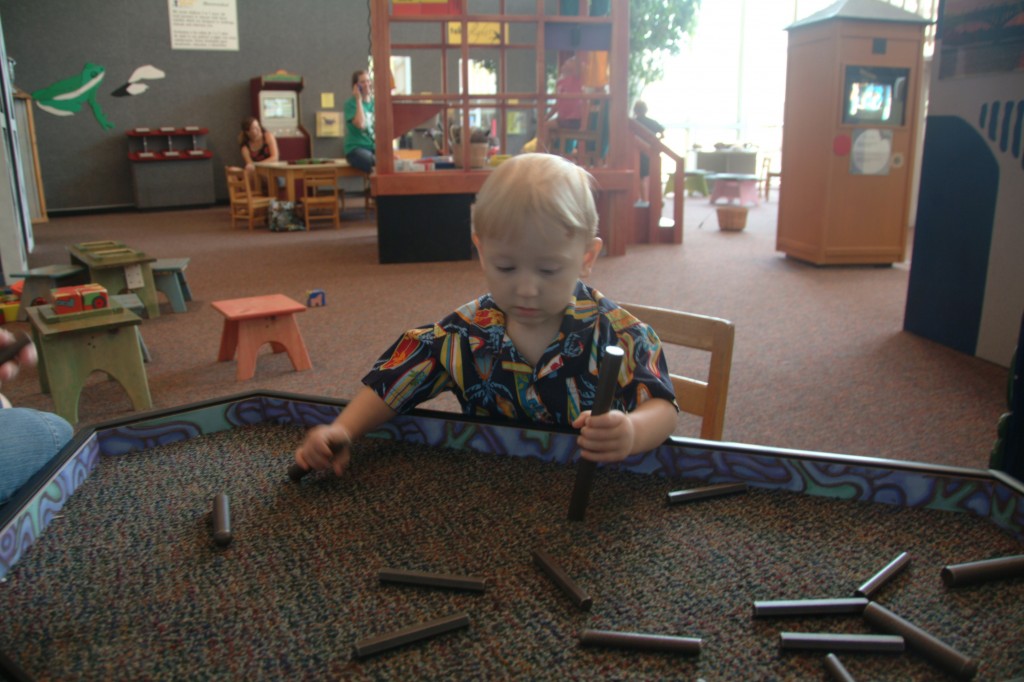 Recognizing that the museum lacked a certain luster for school agers, the museum offers a variety of hands on science learning programs.  My big kids loved the presentation on the types of rocks that involved making all three kinds of rocks out of Laffy Taffy.  Unfortunately, I have no pictures of this great learning experience as I had to excuse myself and the two year old who wanted to eat all the Laffy Taffy and scream when we tried to take it away.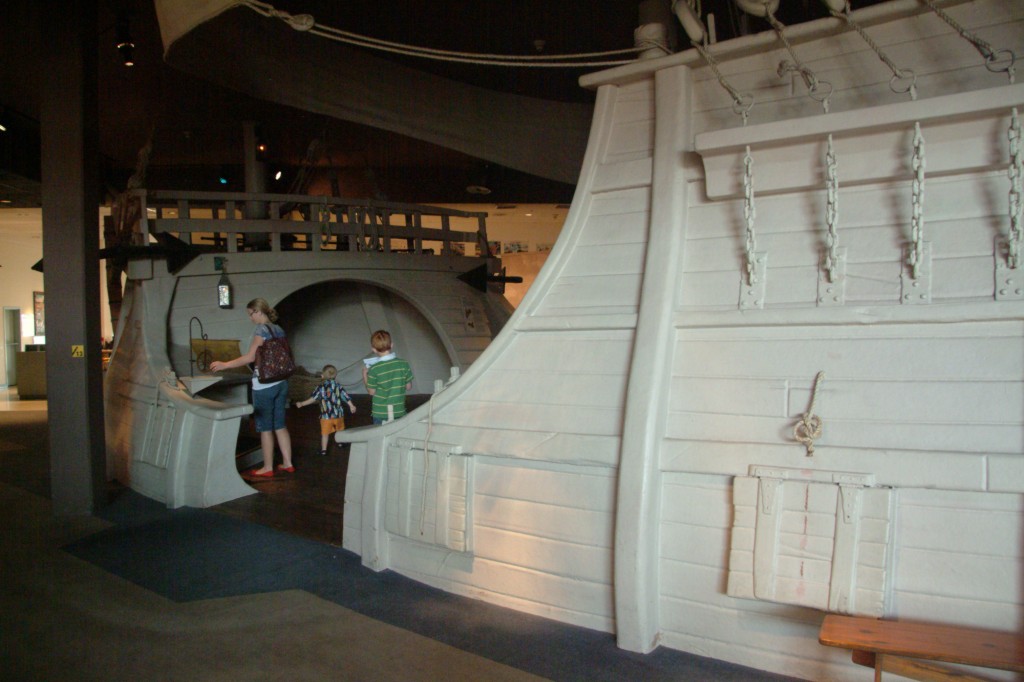 Refusing to give up without a fight, I tried to engage the kids in exploring the artifacts from the world's oldest shipwreck.   I cajoled them to come closer and look at the corroded guns that had been lifted from the watery depths.  With perfect mix of boredom and sarcasm, my oldest son lumbered over to the exhibit case and said, "It's absolutely amazing.  I cannot believe it.  I am standing in awe."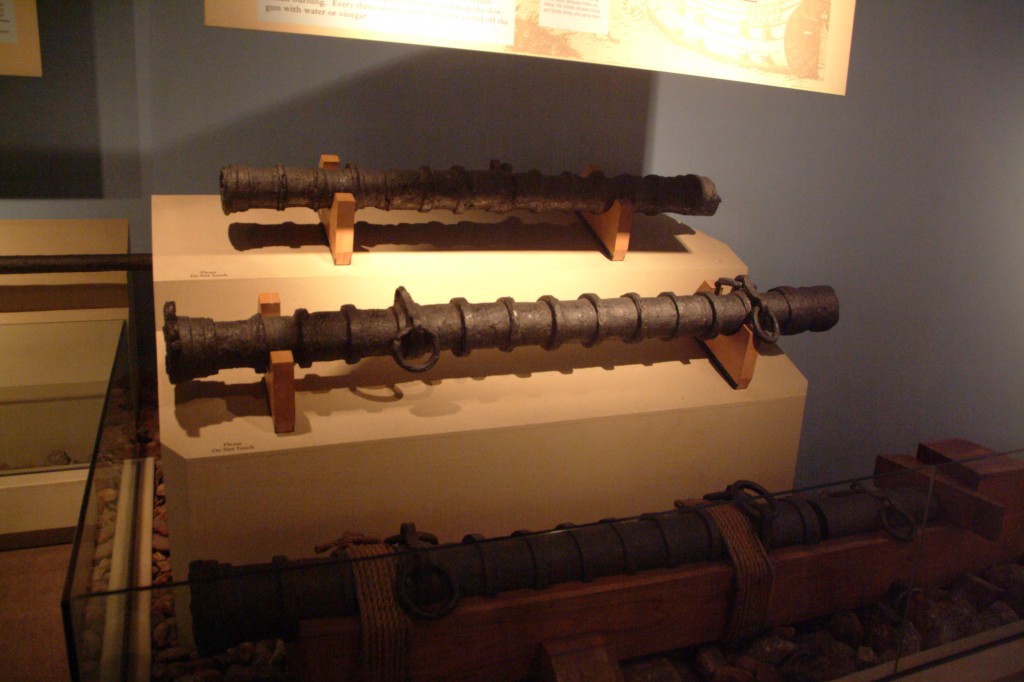 Awe inspiring and amazing guns from the world's oldest shipwreck
At that I waved the white flag and admitted that the museum wasn't high on the entertainment scale. "They can't all be winners," I offered as an attempt at a life lesson.  "Mom, I don't think this one is even going to make the finish line," was the retort.  Unlike his rose colored glasses wearing mom, he has no problem calling them like he sees them.