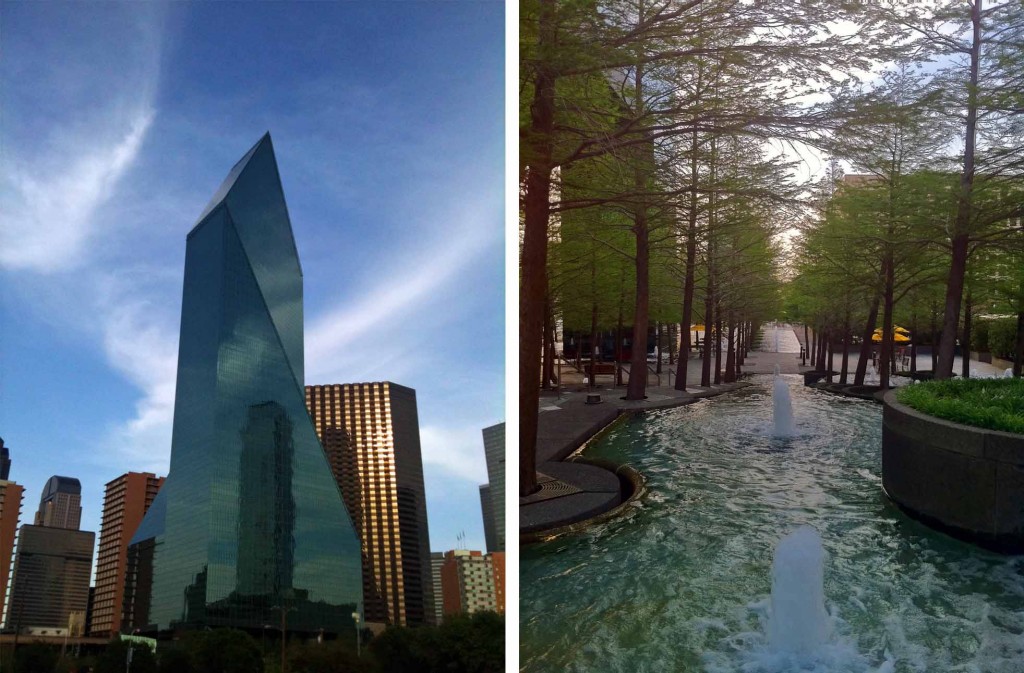 At the heart of downtown Dallas, a 60 story solid glass building points powerfully into the big Texas sky.   This building, known as Fountain Place, is one of the most recognizable buildings in the Dallas skyline.  What makes it unique is that it is surrounded by an oasis of crystal clear pools, beautiful gardens, and babbling fountains.  What makes it fun is that the fountains that burst sporadically from holes in the pavement are a perfect place for kids to take a break from the hot city and cool off.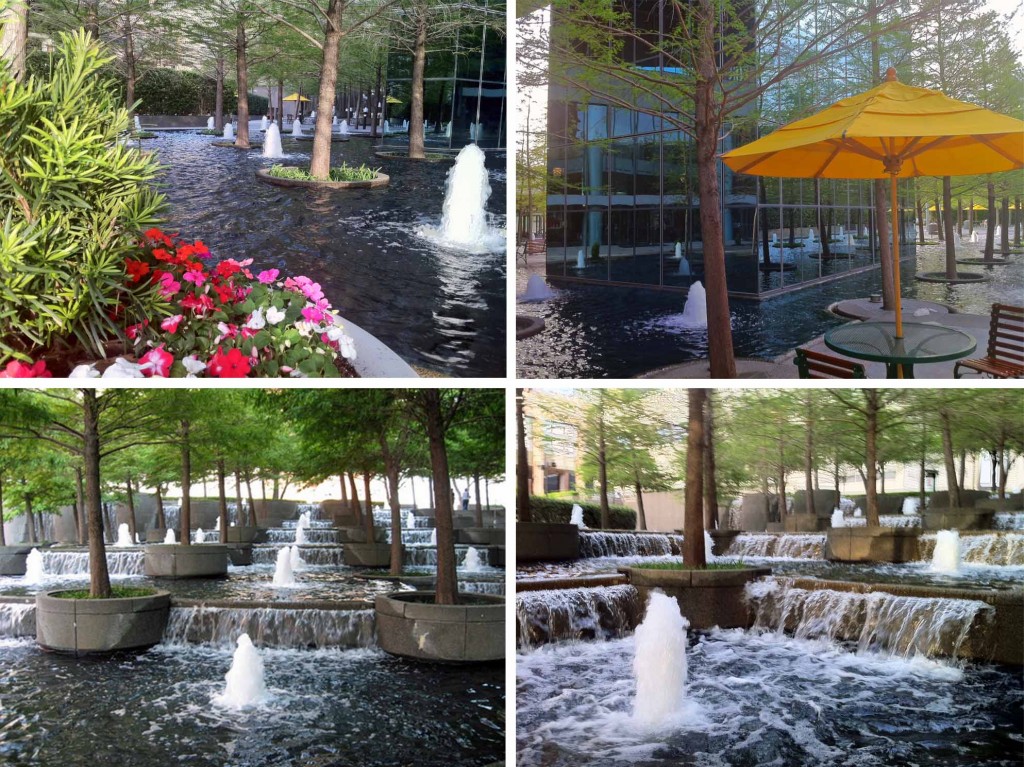 Well, that's the way it used to be.  After a day in downtown Dallas and a yummy meal at the nearby Spaghetti Warehouse, we made a beeline for Fountain Place to kick back and cool off.  With a trail of shoes and shirts behind them, the boys hit the fountains to wait for the first surprise burst of water.  Only minutes after we had arrived, we were approached by a security guard and informed that Fountain Place was under new management and playing in the fountains was no longer allowed.   When questioned further, the security guard did everything she could to keep from rolling her eyes as she explained that the new management felt that the presence of children interfered with the business atmosphere that they were trying to portray.   Tenants, they propose, will be willing to pay more if there is a more austere feeling to the building.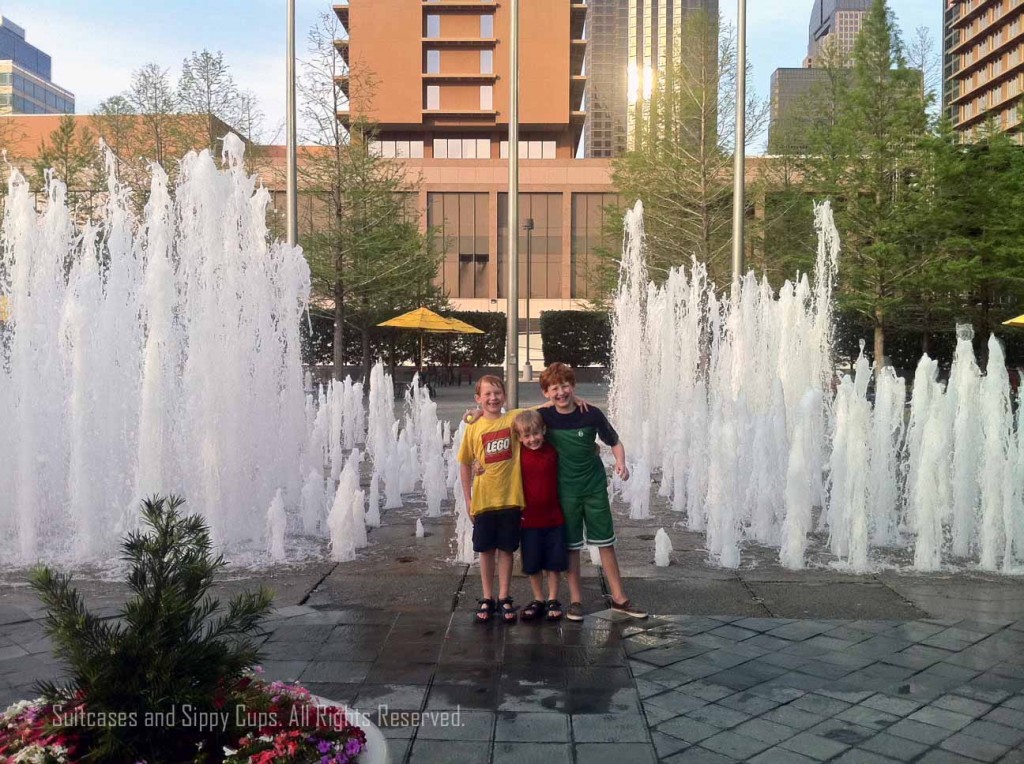 In the past, business men and women in starched suits would pass by on their way to lunch to tell us that watching the kids from their high rise offices brought such joy to their fluorescent lit cubicle existence.  Some would even bring their lunch to the picnic table that surrounded the fountains and watch happily, reminding themselves that there was more to life than just spreadsheets and meetings.  Those business people will have that reminder no longer.  Of course, it is well within the rights of the new management to create any kind of atmosphere that they choose with their property and perhaps they will make more money this way.  But I think it takes a little bit of the shine away from this great architectural marvel.   If only there were a way to convert the joy of children to a number on the bottom line, I bet they would be asking a premium for a window with a view of those fountains.
~This post is a part of Photo Friday at Delicious Baby~