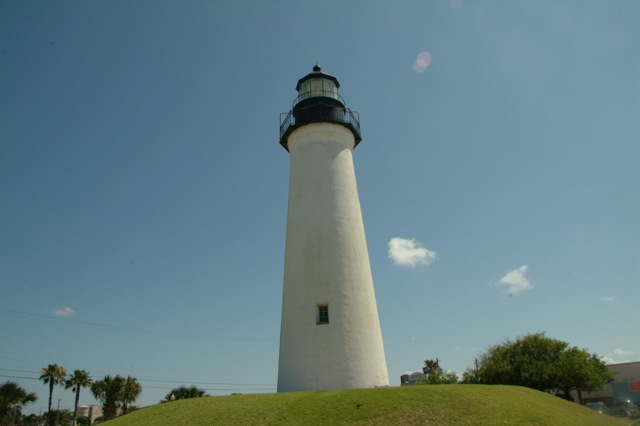 For over a century and a half, the Port Isabel Lighthouse has stood as a beacon to seafarers along the southernmost tip of Texas.  Built in 1852, (that's before the Civil War, kids) this is the only lighthouse along the Texas coast that is open to the public.  The lighthouse stands 72 feet above the ground and offers panoramic views of the beautiful sandy beaches of South Padre Island and shining waters of Laguna Madre.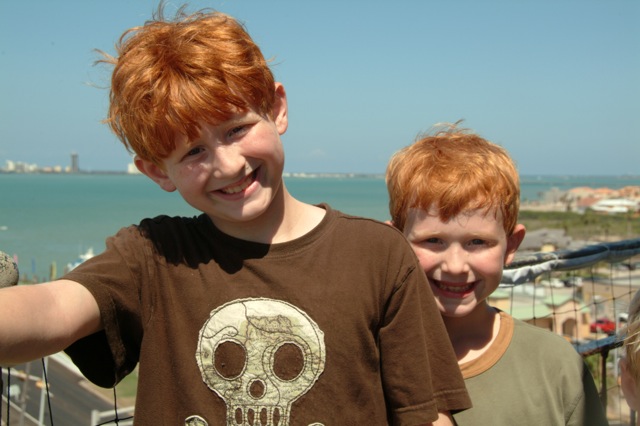 Along with the natural beauty, the stalwart white walls have witnessed their share of war, as well.  During the Civil War, the lighthouse served as a lookout for both the Confederate and the Federal troops.  The lighthouse continued shining through the turn of the century, but was eventually extinguished in 1905.  Through two World Wars, active defense measures took place at the foot of the lighthouse, but the tower itself remained at a dark watch.  Restoration of the historic site began in 1950 and was completed in 1970.  Today, the lighthouse serves as both a tourist attraction and a navigational beacon for sailors, just as it did in 1852.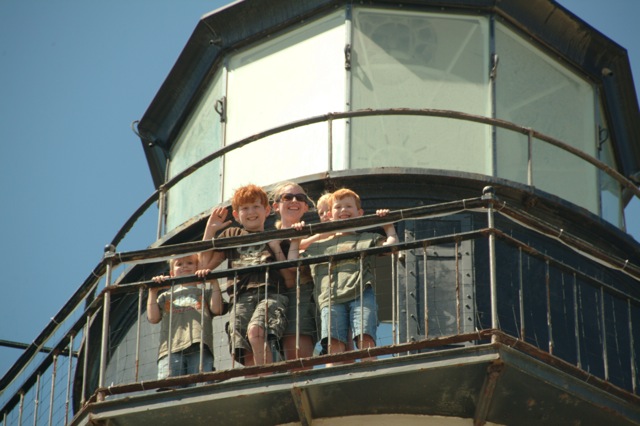 Know Before You Go:
Tours: Tickets are available seven days a week from the base of the lighthouse or the nearby Chamber of Commerce.  Tickets are $3 for adults and $2 for children.
Climbing: The top of the lighthouse is accessed by climbing a series of 75 winding steps and two vertical ladders.  Expect a steep and stuffy climb.  Good health is recommended.  Children under 38 inches or those that cannot climb alone may not ascend the tower.  Infants and toddlers may not be carried up or down the stairs.
Nearby Activities: The lighthouse is located in Lower Laguna Madre in Port Isabel.  The Port Isabel Historical Museum and Treasures of the Gulf Museum are located just across the street where you can purchase combination tickets for all three attractions.  A variety of restaurants are located along the wharf just a short walk away. You can also picnic in the grassy shaded grounds of the lighthouse.
Now, it's your turn. What fun places have you been along with your kids lately?  Link up below and share your adventures.