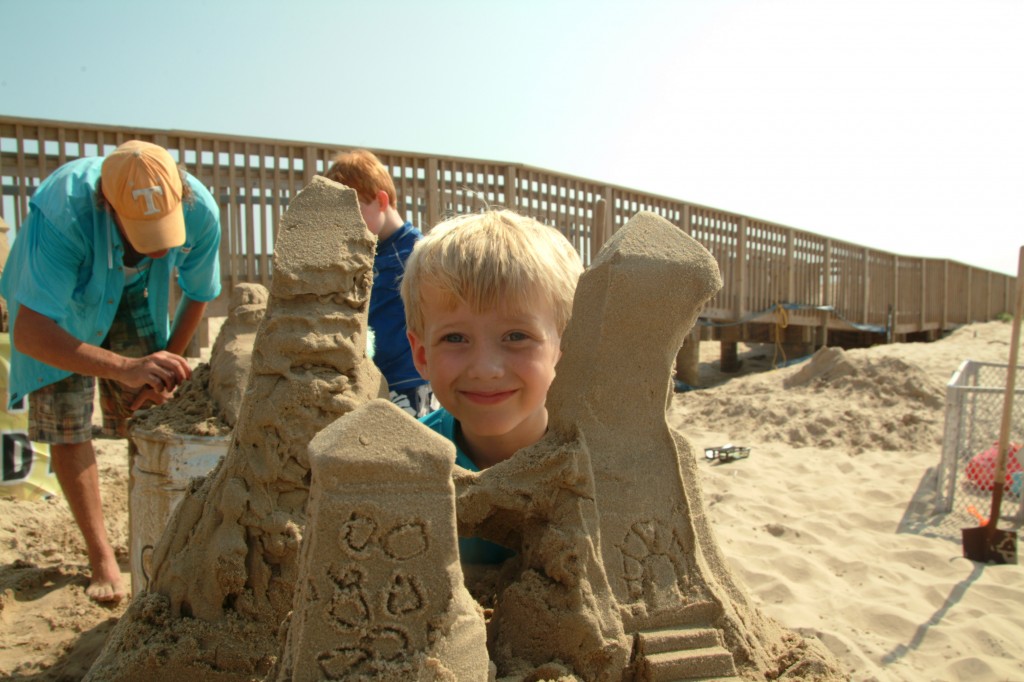 Use wet sand, really wet sand.  Our teacher filled buckets with water and shoveled sand into the buckets to make sand soup.   On the beach you can grab the sand that is right by the water to build your sandcastle.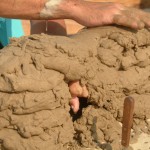 2. Build your initial structure like a stack of pancakes.  Scoop a big pile of sand onto your surface and allow all the water to drip out.
3. Don't pat.  Patting the sand causes cracks in your structure.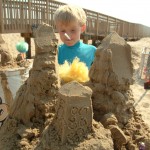 4. Sandcastles are like pyramids; bigger at the bottom and smaller at the top. The wider you build your base, the taller you can build your tower.
5. A quick search of your kitchen will provide you with professional grade sand carving tools.  We used a pastry knife, a plastic straw, and a mechanical pencil to do all of our carving.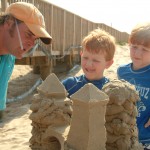 6. Work from the top down, unless you like doing things twice.
7. Carve slowly, removing little bits of sand at a time.  You can always take more off, but you can't put sand back.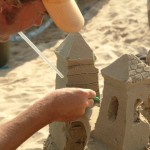 8. A cheap plastic straw is a sand carver's best friend.   Think of it as a manually operated pneumatic tool.  Blow through the straw to clean off the excess sand without destroying your carefully carved details.
9. If you make a mistake, change your plan.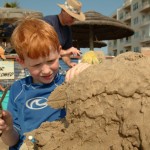 10. Sign your name to your work.  People are less likely to destroy your castle if it is personalized.
Lessons are available at South Padre Island, TX from Sandcastle Lessons.com.  David was our charming and talented instructor and provided us with a family memory that will last a lifetime.
This post is a part of Top Ten Tuesdays at Oh Amanda