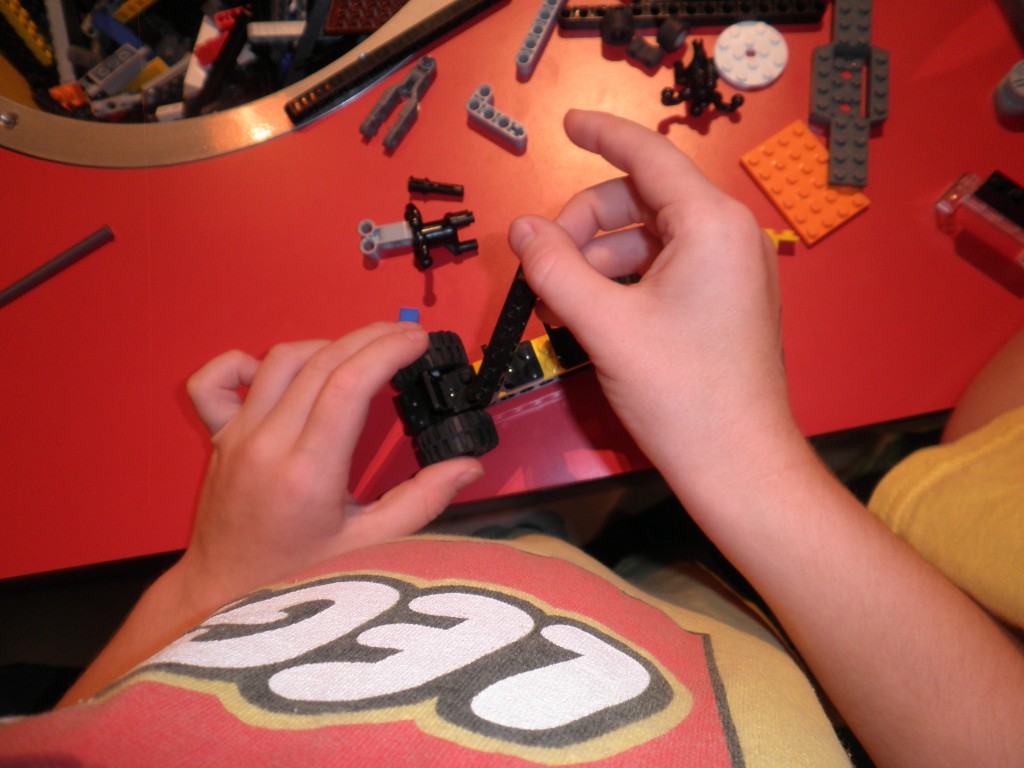 There are a few absolutes in a house full of young boys.  There is the constant stream of car and war noises that pour from their mouths.  There is a fair amount of bodily noises and bathroom humor.  And there are legos, lots and lots of legos.  My guys are die hard Legomaniacs.  It is almost as if they were born with Lego instructions hard wired into their brains.
Since the opening of Lego Discovery Center near our home, the boys have been asking begging to go to Legoland in California.  We are planning a trip to the eastern part of the United States, but just in case your geography is rusty, California is west.  Legoland was just not in the cards anytime in the foreseeable future.  This was especially sad because our biggest Lego lover is also our oldest, and it is unlikely that his love of the little blocks will continue too much longer.
This morning, a Lego miracle appeared in my inbox.  Legoland Florida, the largest Lego park ever, is set to open in October 2011.  Watching the trailer for the park there was hooting and hollering and jumping around the living room.  And that was just me.   You should have heard the commotion produced by three boys as they watched the trailer again and again.
The kids' understanding of trip planning and geography led them quickly to realize that we would be traveling through Florida and we could add Legoland to our itinerary.  Chants of  "we're going to Legoland, we're going to Legoland" erupted from the living room.  Amidst the chanting, my oldest shook his fists in the air as though he had just won a marathon and declared "Legoland is mine!"  It is a happy day.
Now, would anyone like to volunteer to  be the one to explain that the trip is a year away?