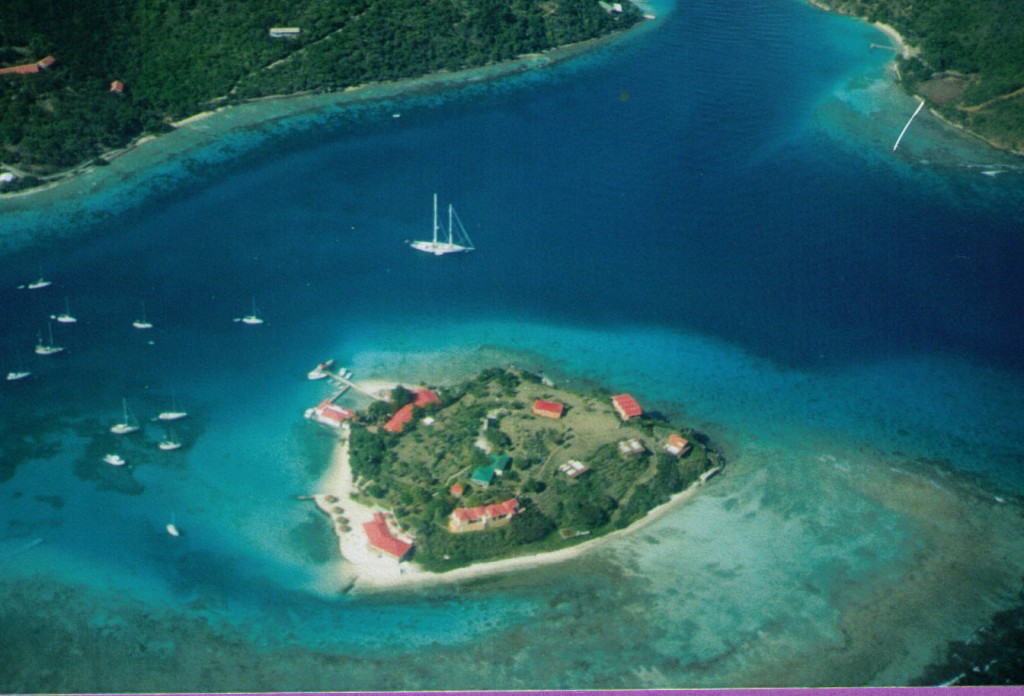 Earlier this week, I explored the marked difference between a vacation and a trip. Those of you with children know exactly what I'm talking about. If I was going to take a vacation, I would want to go back to Marina Cay, BVI. Normally, I wouldn't have a desire to go back to some place I've been before. If you are going to see it all, there is no time for backtracking.
But, Marina Cay will always hold a special place in my heart because it was where I honeymooned with my high school sweetheart over 12 years ago. Because it was an out of the way obscure little island, it was cheap, and that was the ultimate criteria for newlyweds with no jobs. These days, out of the way and obscure are quite desirable qualities for a vacation site, so the prices have increased.
I long to go back to this little 6 acre island and stay in one of the simply decorated rooms surrounded by the sea. Although, I know that it would undoubtedly change this vacation into a 'trip', I would love to bring the kids to this little hidden gem so that they can have a first hand look at a place where the story of their family began.
Check out other great travel photos at Delicious Baby